Today, Anaeko CTO Colm Hayden helped run a Showcase Ireland event in his role as co-founder of MobileMonday. The all day event held in the Gibson Hotel Dublin attracted over 200 attendees from Northern and Southern Ireland.

For the first time ever, the two MoMo chapters on the island of Ireland (Dublin & Belfast) joined forces and offered an afternoon event to network with fellow mobile pros from across the border. This event took place on Monday, September 19th.
We showcased indigenous companies that have been successful in the mobile industry on a global stage; senior representatives from Altobridge (connecting remote communities, GSMA Award winner), Aepona (mobile cloud, GSMA initiative winner), Openmind Networks (messaging), TR2 (payments) will show you how their company made it big worldwide.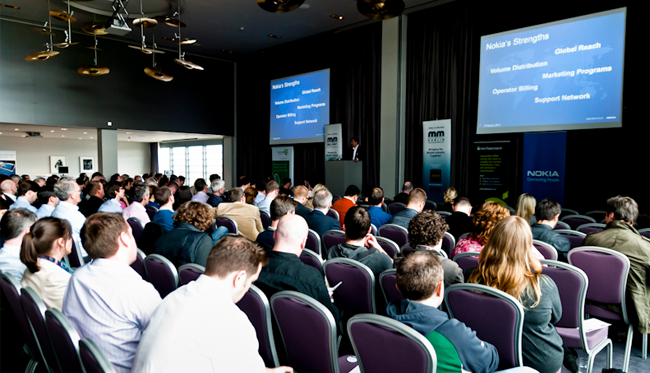 Thanks to our Lead Sponsor NOKIA and sponsor Enterprise Ireland, InterTrade ireland and Invest NI this was a free event with a registry for limited seats.
Topics: Dublin, Belfast, Ireland Showcase, MobileMonday, News