On Monday 25th June soon-to-be graduates in Computer Studies were invited to take part in a "No Strings Attached" 3 minute pitch of their most recent mobile work at Mobile Monday, hosted in Belfast's Farset Labs.
MobileMonday Belfast co-founded by Norbert Sagnard and Anaeko's CTO Colm Hayden invited students from UU, QUB and Kainos AppCamp to the event to show their recent mobile apps in front of a packed room full of their peers, lecturers, potential employers and industry professionals.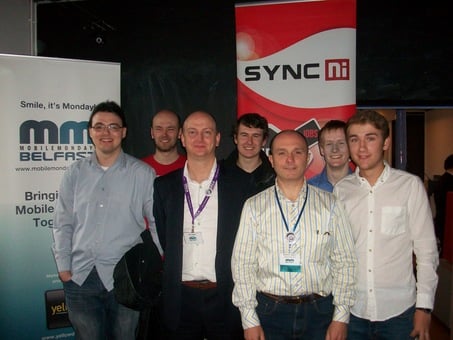 Picture Sourced: SyncNI.com Pictured at MoMo Belfast event includes: MoMo Co-Founders Norbert Sagnard & Colm Hayden, Farset Labs Andrew Bolster and Some of the Graduates who showcased their apps.