With Emtech Europe 2021 having come to a close, we thought we would have a look at our own top 5 highlights from the two-day event. EmTech Europe unites leaders in academia, business and government to share ground-breaking research-to-market advances and explore the latest breakthroughs in transformative technologies. Europe's most brilliant minds converge to discuss cutting-edge, solutions-focused technology across three episodes — An Intelligent Future, A Healthy Future and A Sustainable Future.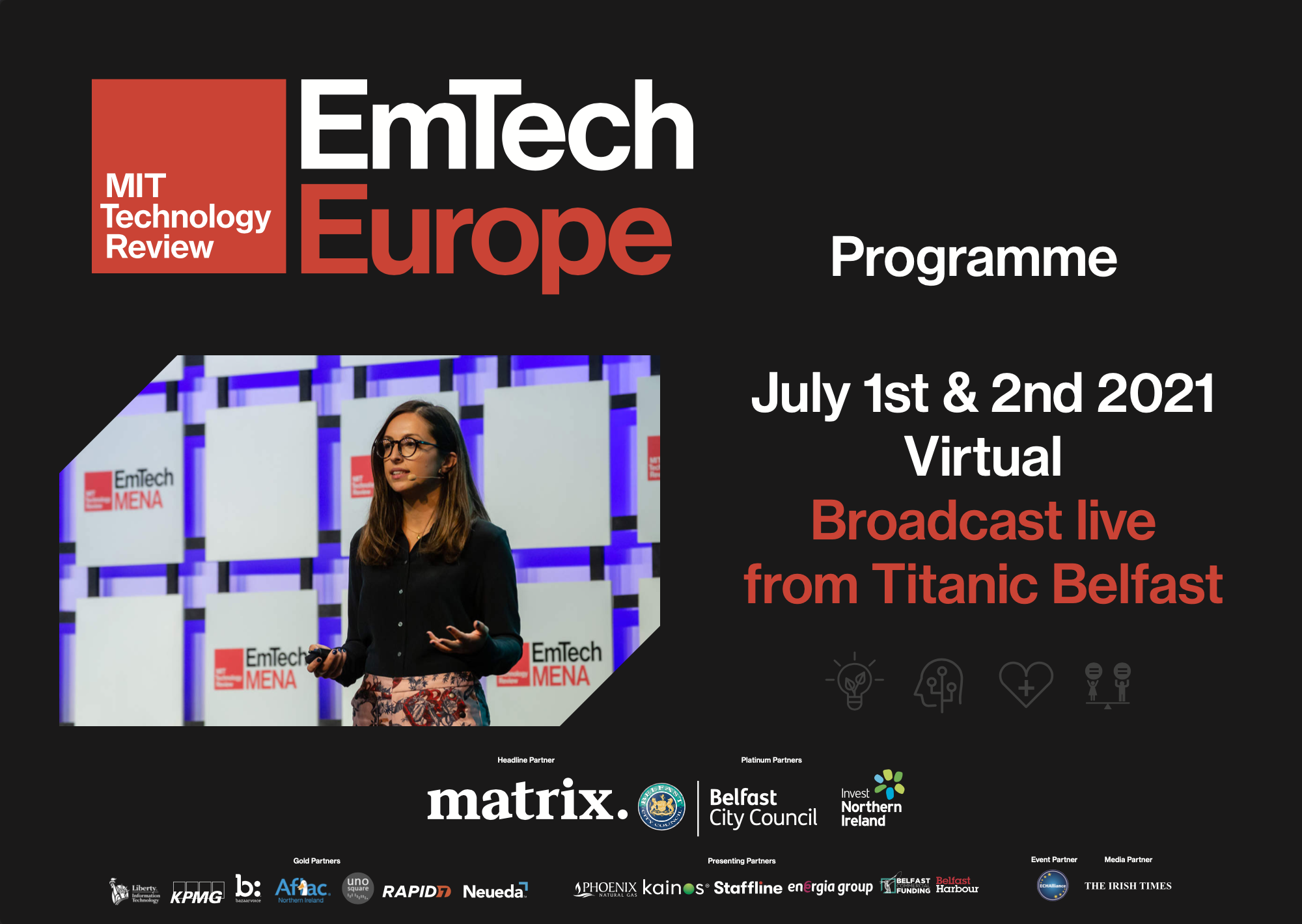 With a variety of common interests and many new and exciting developments both here in Belfast and across the globe, we wanted to give a few notable mentions to some very important topics.
Power-to-X
Reducing greenhouse gas emissions requires the ability to create non-carbon fuel alternatives which are both clean and affordable and deliverable at scale. 30 years ago, Northern Irish entrepreneur David Surplus set up some of the first wind farms in the British Isles in order to tackle climate change. Since then, he has forged a bold path in the world of green-tech, culminating in his current company B9 Energy which is using 'curtailed' wind power to convert water, through electrolysis, into hyrodgen, oxygen and heat – with a valuable end use for each. B9 Energy's first bespoke electrolysiser is now on site outside Belfast in a pilot program which could create a thousand green jobs and reduce reliance on carbon fuels.


Sweden as a Biotech Hotspot – the Best is Yet to Come
Sweden has a population of around 10 million people and regularly ranks Number One in the European Innovation League Table and its status as a biotech hotspot – with its very own Medicon Valley — has been burnished by Swedish involvement in the development of the Moderna and AstraZeneca Covid vaccines. Does the country and its capital, Stockholm, long a magnet for Nobel Prize-winning scientists, offer a template for life sciences enterprise which can be copied by other regions? And what are the societal and governmental building blocks which underpin the city's deserved reputation as an entrepreneurial powerhouse? We heard from acclaimed scientist and Moderna co-founder Kenneth R. Chien — who hails from the global life sciences capital of Boston but is a professor at the Karolinska Institute in Stockholm — to get his take on this possible transferable model.
Invisible AI
Increasingly, interacting with AI happens with no awareness., - be it Netflix tuning suggestions for bringing pleasure, or urban surveillance keeping populations safe (theoretically). In addition, technology is starting to disappear - either literally as sensors shrink to microscopic size, or cognitively as devices like Alexa speakers, Nest thermostats, Hue bulbs, etc become the background of a home. This is leading to an age of Ambient Computing. This session on day two, looked at the drivers and impacts of Invisible AI. Contributors to the discussion were Barbara Fusinska, Engineering Manager at Twitter UK and Leslie Nooteboom, Co-founder, of Humanising Autonomy.
Small is Beautiful
One of the regions at the very cutting edge of technological change and the creation of smart cities is Andorra, a tiny country tucked between Spain and France. The 180-square-mile nation of 77,000 people has served as a 'living lab' for researchers for MIT Media Lab's City Science Initiative to prototype, deploy and test urban innovation. This talk was led by Luis Alonso, Principal Investigator at Andorra Living Lab Project and Vanesa Arroyo, Project Co-ordinator and International Relations Manager, at Andorra Research and Innovation. Anaeko has an array of resources around smart cities on our website, if you wish to find out more.
Powering the Energy Transition
The energy transition is a cornerstone of Net Zero strategies across the world. This transition will principally be enabled by technology, investment, data and behavioural change. In isolation these factors can have limited impact but when brought together, they can accelerate meaningful change. Energia Group see this as there core business strategy in order to achieve modern utility. Derek Scully, Head of Corporate Affairs joined this keynote to discuss how others could replicate Energia's success.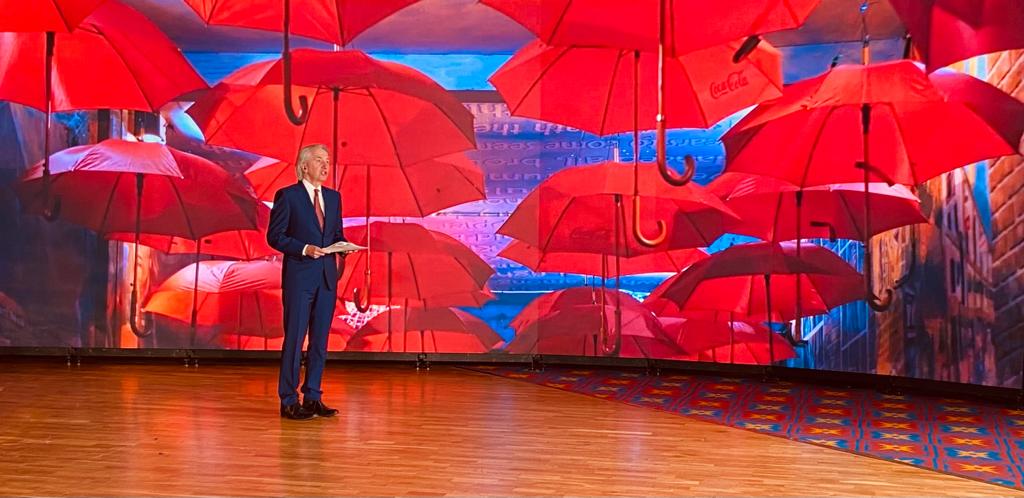 We can't wait to attend this event next year, in-person. To find out more about Emtech Europe and the incredicle work they do all year round, have a look HERE.
Topics: Denis Murphy, Anaeko, Belfast, Technology, Data Optimisation, EMTECH EUROPE