Over the course of the next five years, Garner believe enterprises will spend $112 billion cumulatively software as a service (SaaS), platform as a service (PaaS) and infrastructure as a service (IaaS) [Gartner11]. Among the reasons given was a desire to reduce the Total Cost of Ownership (TCO) for products and services. A survey conducted by Gartner in 2H10 in EMEA with 90 respondents, established the primary reasons SaaS was being considered. The most common reason selected (with 48 out of 90 respondents) was: "…considered to be more cost-effective from a TCO standpoint than on-premises solutions."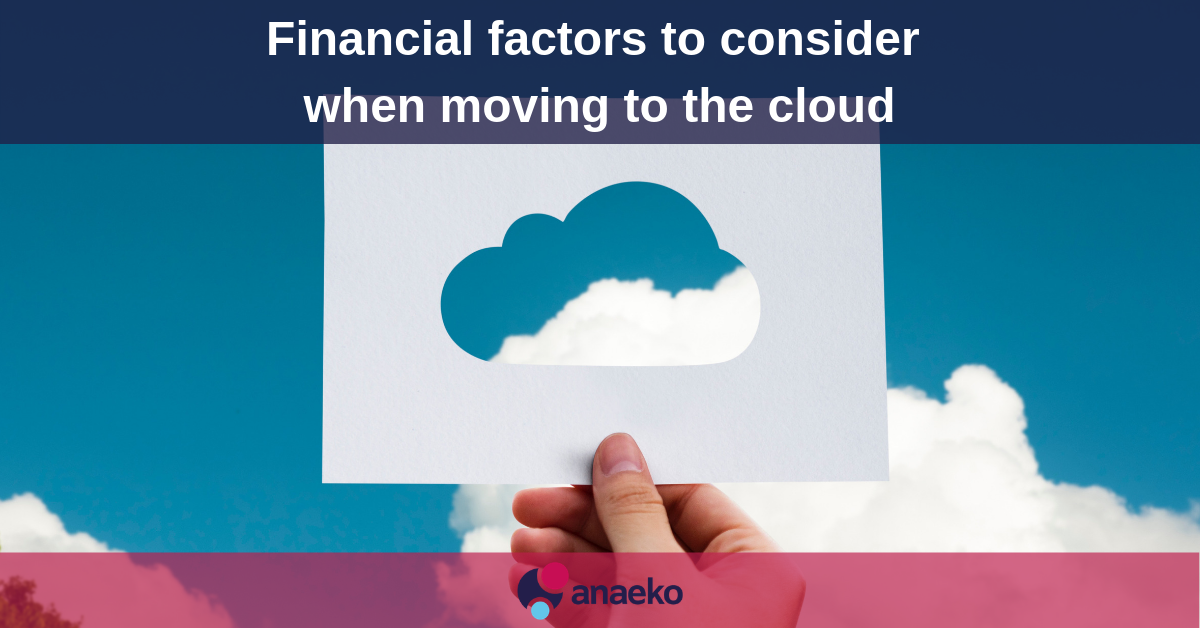 Financial Factors
As reducing TCO is stated as the primary reason for considering cloud based solutions, special attention is paid to the charging models used by the cloud providers. Each cloud provider has its own unique method and price point, however there are three major cost calculation or charging models used by cloud providers.
Charging models
Subscription - With this model a charge is applied for a fixed duration, usually monthly, or for fixed set of resources.
Per-use - With this model, a charge is calculated based on "usage" of the cloud provider's infrastructure, e.g. CPU time, or I/O usage.
Hybrid - This is usually similar to the subscription model, however some limits apply once pre-agreed limits are exceeded.
Cost estimation
The following section itemises state of the art of cost estimation with existing cloud providers. Amazon provide a white-paper and an online tool [Amazon Calculator] to help estimate per-use costs. IBM [IBM Estimator] and Rackspace [Rackspace Cost Estimator] also provide an online tools to help estimate usage costs.

Where possible the instance costs should be reduced, as these act as a flat charge on the use of cloud services. When comparing charges some providers offer the option of bringing your own licence (BYOL) as a method of reducing published hosting costs. This is to the benefit of the cloud provider as the full cost of the licence is passed to the cloud consumer with no net reduction in (effective) instance costs.

There are a number of issues as to how the space is calculated. For example, some cloud providers eg. Rackspace allow unused instance space to be used as "backup" storage. Others, Amazon EC2, insist that backups are stored on different technological systems with different per GB costs. Thus storage costs may need a further classification based on backup storage, which is an additional cost.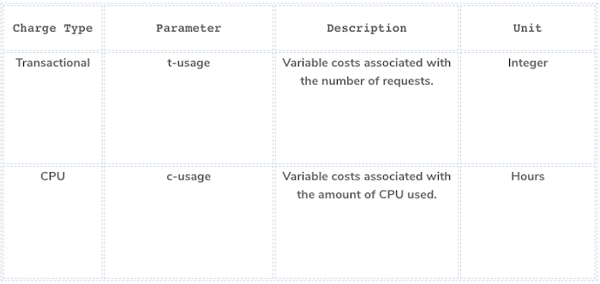 Generally, the formula for computing the total financial cost of a cloud hosted service can be expressed as:
total = (Instance charge * instances) + data charge + transaction charge + CPU charge
Risks
In general the financial estimation tools of cloud service providers use a limited set of IT metrics. Thus cost estimation is limited to direct costs (as may be charged by a public cloud provider). Effective costs are not included, for example, inclusion of network provision costs, support/help desk costs, or service migration costs ie. costs incurred due to minimum notice periods are not included.
The ratio of subscription related costs for minimum term, to the per-use costs, gives a rough indication of the degree of lock in with a cloud service provider. This "stickiness" will reduce your businesses or organisations agility in its business environment.
Placing a financial figure on some of these indirect costs is business specific, for example, support help desk costs vary depending on the local staff availability, and rates.
The costs to monitor the cloud service and its corresponding SLA are variable. If the cloud service provider allows easy monitoring or automated monitoring the associated costs are lower.
Re-training costs. Some costs may be incurred through forced cloud service updates. For example, a software update that make UI alterations may require some staff retraining.
Tools like Anaeko's ServiceClarity (See www.serviceclarity.com ) allow organisations to cost/price business services by building up service hierarchies from properly costed technical and IT service components. This ensures that all costs are taken into consideration when developing TCO calculations.
Topics: News