South Belfast businesses, Anaeko,was recognised as an InterTradeIreland Business Ambassador at a special ceremony in Parliament Buildings. The event, which was hosted by Alastair Ross MLA, Assembly Private Secretary for the Department of Enterprise,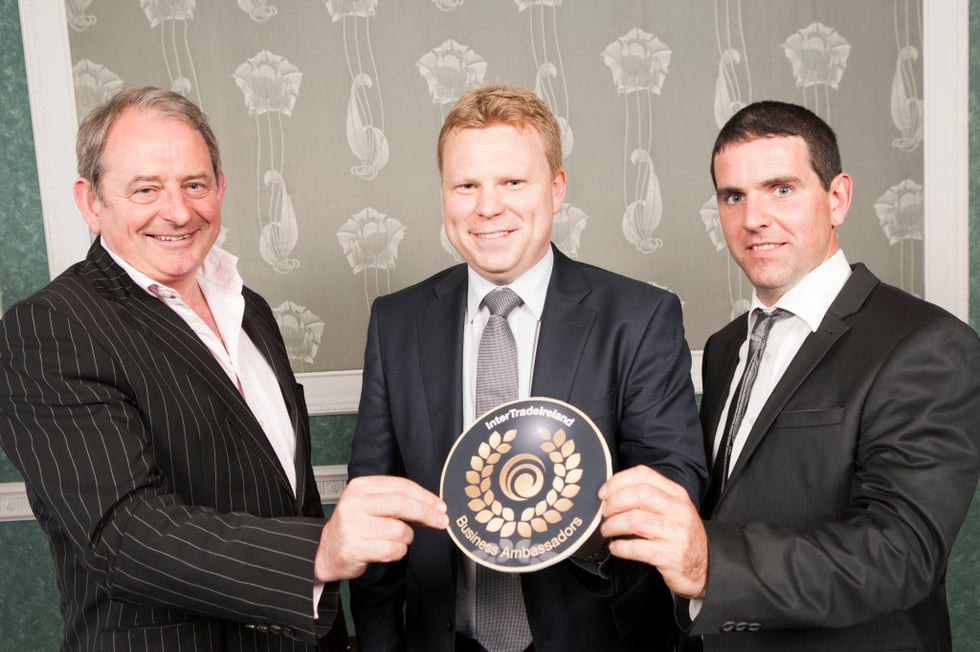 Trade and Investment, recognised firms that had successfully embraced innovation, developed new cross-border markets or secured venture capital with InterTradeIreland's support.
Established in 2004, Anaeko operates in the IT service management space monitoring, managing and automating large IT environments. It also provides consultancy services developing solutions based on disruptive technologies (cloud, mobile, analytics and social).
Speaking at the event,
Alastair Ross MLA said:
"It has been the drive, ambition and innovative nature of our entrepreneurs and businesses that has been integral in getting the local economy on the road to recovery.

The trading environment over the last few years has not been easy so I am particularly heartened by the success stories of these firms and their tenacity to be able to push through this rough period into the positive business environment that is currently emerging.

To continue to grow our economy, we must help more businesses to be export-led and internationally competitive. I am encouraged by the contribution made by both InterTradeIreland and the companies here today in striving to achieve this goal."
To date, more than 25,000 companies have benefited from InterTradeIreland's information and advice and over 6,000 SMEs have taken part in the business support body's trade and innovation programmes. As a result, in excess of £700 million worth of business value has been generated.
Commenting on their Business Ambassador nominations,
Denis Murphy of Anaeko said:
"The support received from InterTradeIreland has allowed us to accelerate product development and insertion into a new market segment. This was achieved by working closely with our Innova partner to develop a deep understanding of their pain points and then working together to develop a solution. Being recognised in this way is important to us as it acknowledges our contribution to the development of our region through proactive collaboration."
Also speaking at the event,
Margaret Hearty, director of programmes and business services at InterTradeIreland said:
"We have supported businesses from a diverse range of sectors right across Northern Ireland, in every county and constituency and we are extremely proud of their achievements. These firms represent many of Northern Ireland's most resilient and ambitious SMEs that are a testament of what can be achieved through enterprise and innovation. It is important that we recognise their success which we hope in turn will inspire other businesses to seek the support needed to develop and take their business to the next level.

With cross-border trade on the island valued at €2.8bn, this lucrative market, which is literally on our doorstep, offers tremendous export opportunities and we would encourage more firms to take advantage of the assistance on offer from InterTradeIreland to help them realise this potential."

For more information on the support available from InterTradeIreland, visit www.intertradeireland.com.
Topics: News