Anaeko are extremely happy to be partnering with Queen's University Belfast to support their Bright Future Collective higher education program. As a member of The Bright Future Collective, Anaeko will partner with Queen's to give talented young people, who face additional barriers in life, the opportunity to fulfil their potential through higher education.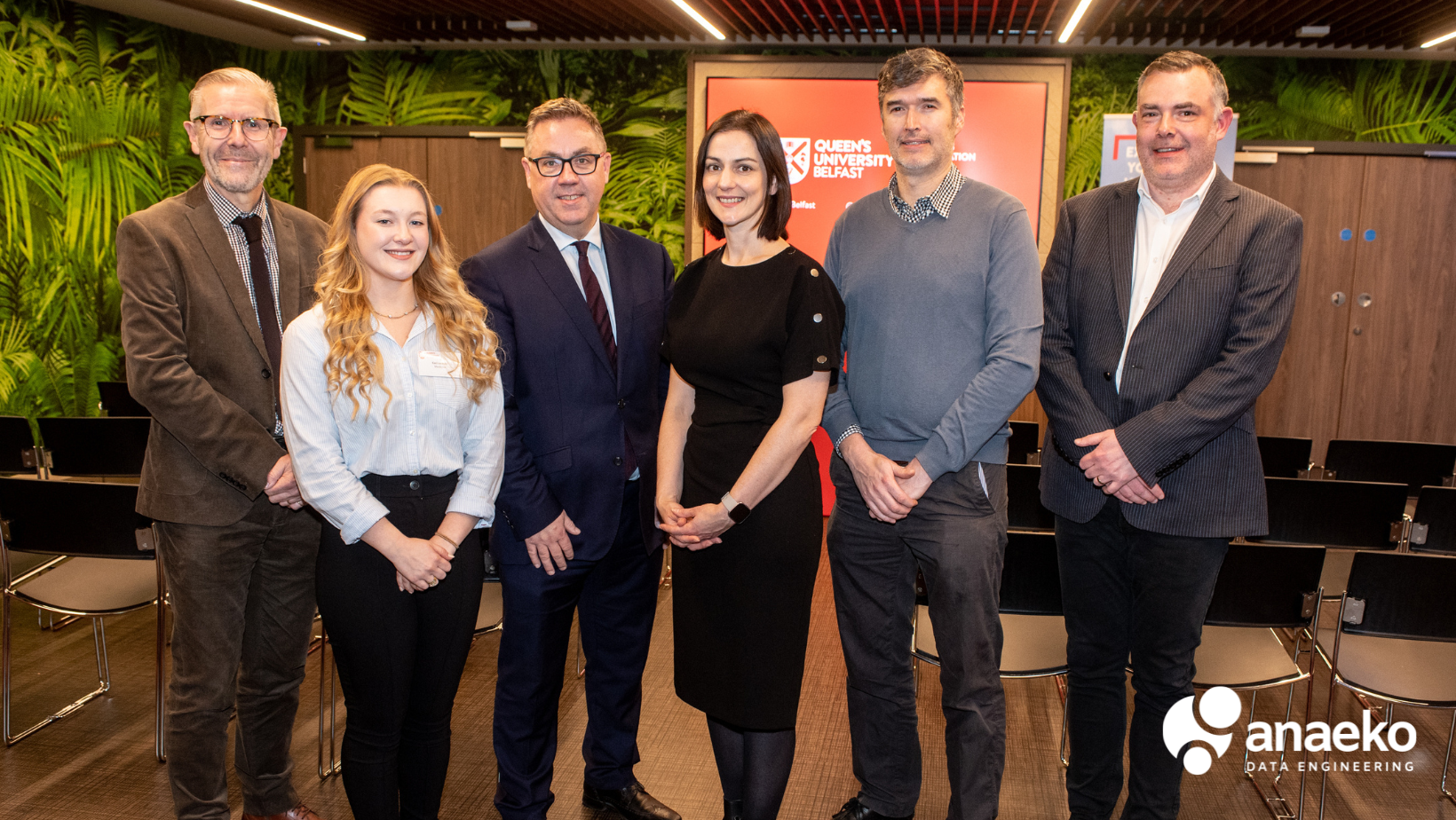 Pictured (l-r): Prof David Jones, medical student Kaci Jackson and members of the Bright Future Collective (David Mulholland from the Bar of NI, Catherine McCourt from Aflac, Richard O'Shaughnessy from Eakin Healthcare and Anaeko COO David Kerr.
COLLABORATION IS KEY TO SUCCESS
As a member of the Bright Future Collective, your company will partner with Queen's to give talented young people, who face additional barriers in life, the opportunity to fulfil their potential through higher education. Members will be invited to connect with current and prospective students involved with the Pathway Opportunity Programme, a widening access initiative developed by Queen's, which engages with approximately 250 young people across Northern Ireland each year. Working in collaboration with Queen's Widening Participation team and Careers, Employability and Skills team, your business will enjoy increased visibility among the school age participants of the programme, current Pathway students, and the global Queen's community.
A range of PR opportunities will raise the profile of the Bright Future Collective and members will be given the option to have their support recognised through a bespoke donor wall in the new Student Centre. The Bright Future Collective will be greater than the sum of its parts - creating a network of like-minded businesspeople joining together to support and inspire prospective and current Queen's Pathway students.
"The Pathway Opportunity Programme has made a huge difference to hundreds of talented young people, who are least likely to attend higher education, because of their background. For many of these students, living expenses can become the major barrier to their success.

"I am delighted to launch the Bright Future Collective and we are looking forward to engaging with many more local businesses as we progress with the initiative. The contribution of the Collective will help us to create life changing opportunities for determined young students. The initiative is a shining example of what can be achieved when industry and higher education work together for the economic benefit of the region and beyond - the benefits to wider society are immeasurable."

Professor Ian Greer, Vice-Chancellor of Queen's University Belfast

Pictured: The new QUB student centre, which will showcase all Bright Future Collective patrons through a bespoke donor wall.
THE IMPACT OF OUR SUPPORT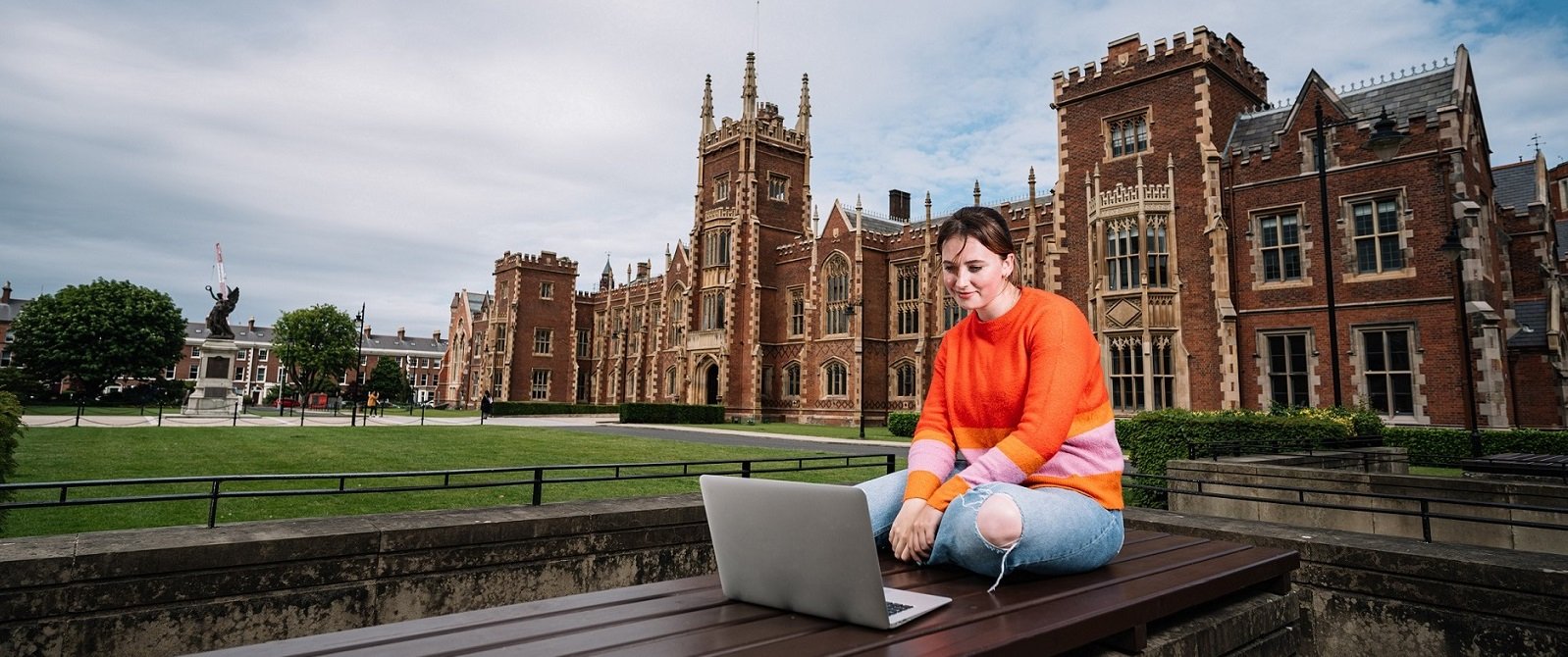 "University had always been a dream of mine but living in an area of socio-economic deprivation, I had always been doubtful of how that dream could be financially attainable. Thanks to the Pathway Opportunity Programme and the generous bursary it provided me with, a weight was lifted off my shoulders. My first year of university was not filled with anxiety over my finances, allowing me to concentrate on my studies and enjoy my time at university. The experiences that I gained through the Pathway Opportunity Programme are ones that I will draw upon throughout my education, career and further afield. My worries over moving away from home and fitting in were erased as I made friends with people from different backgrounds and had the chance to gain more knowledge about the course I was interested in, easing my doubts over whether I would find the course enjoyable."

Michelle Edwards, Pathway Opportunity Programme participant and Queen's student
Find out more by heading to the Queen's University website and enquire about becoming a partner.