Anaeko was a part of Generation Innovation programme from Catalyst Inc. It was an amazing experience, and we share it with you.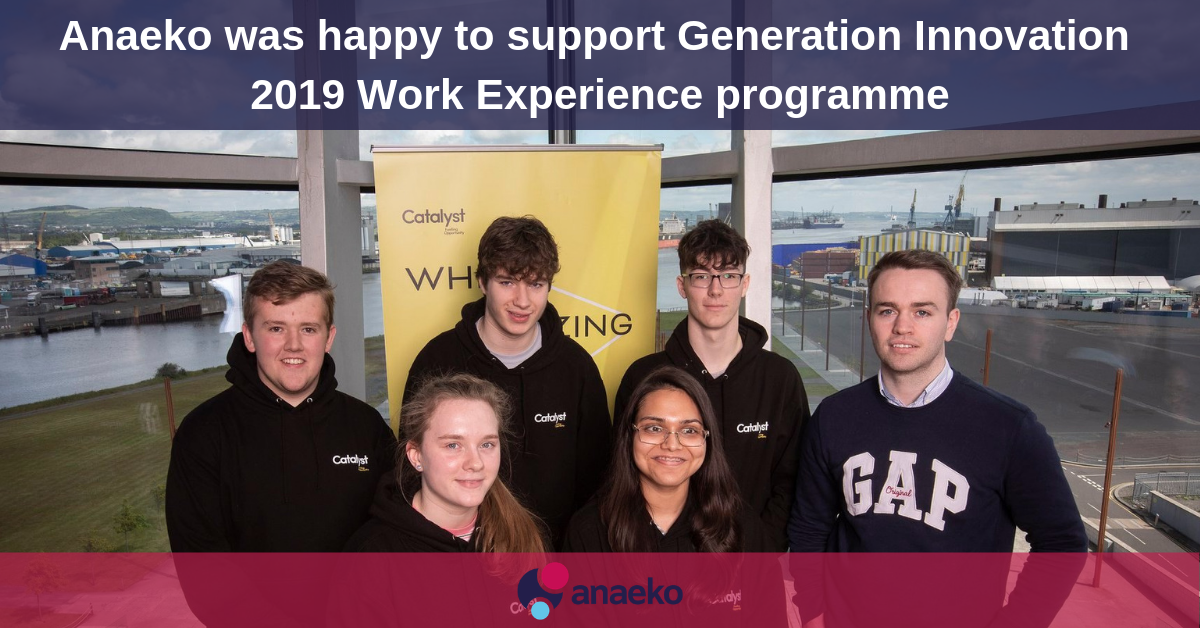 What is Generation Innovation Programme
"Generation Innovation energises the imaginations and aspirations of the young people in Northern Ireland by increasing their awareness of future careers in innovation. Through building relationships with schools and exciting companies focused on innovation in Northern Ireland G.I aims to provide incredible opportunities for students by opening the doors into these companies or by inspiring and supporting them to become successful entrepreneurs within the industry.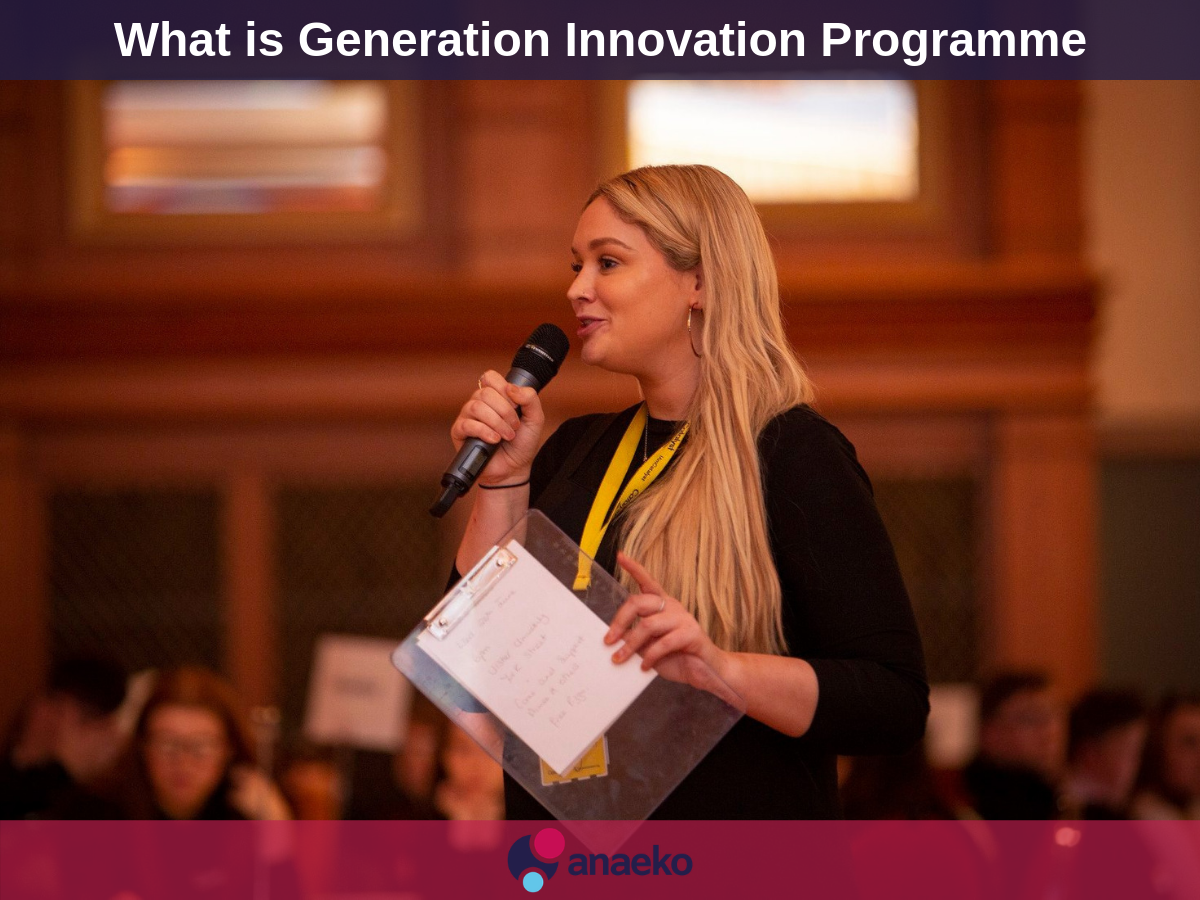 Generation Innovation is for students of all ages who are interested in careers in innovation. We believe young people are central to unlocking Northern Ireland's future as a globally renowned knowledge economy. That's why we put them at the heart of an inspirational network of experienced entrepreneurs, universities and employers."
#GenerationInnovation 2019
In June 2019, Catalyst Inc organised an event for seventeen year old school pupils called "Generation Innovation". The event was designed to reinvent the notion of work experience for school pupils, by taking them through a structured three day event where they would learn about – and apply practically – design thinking principles.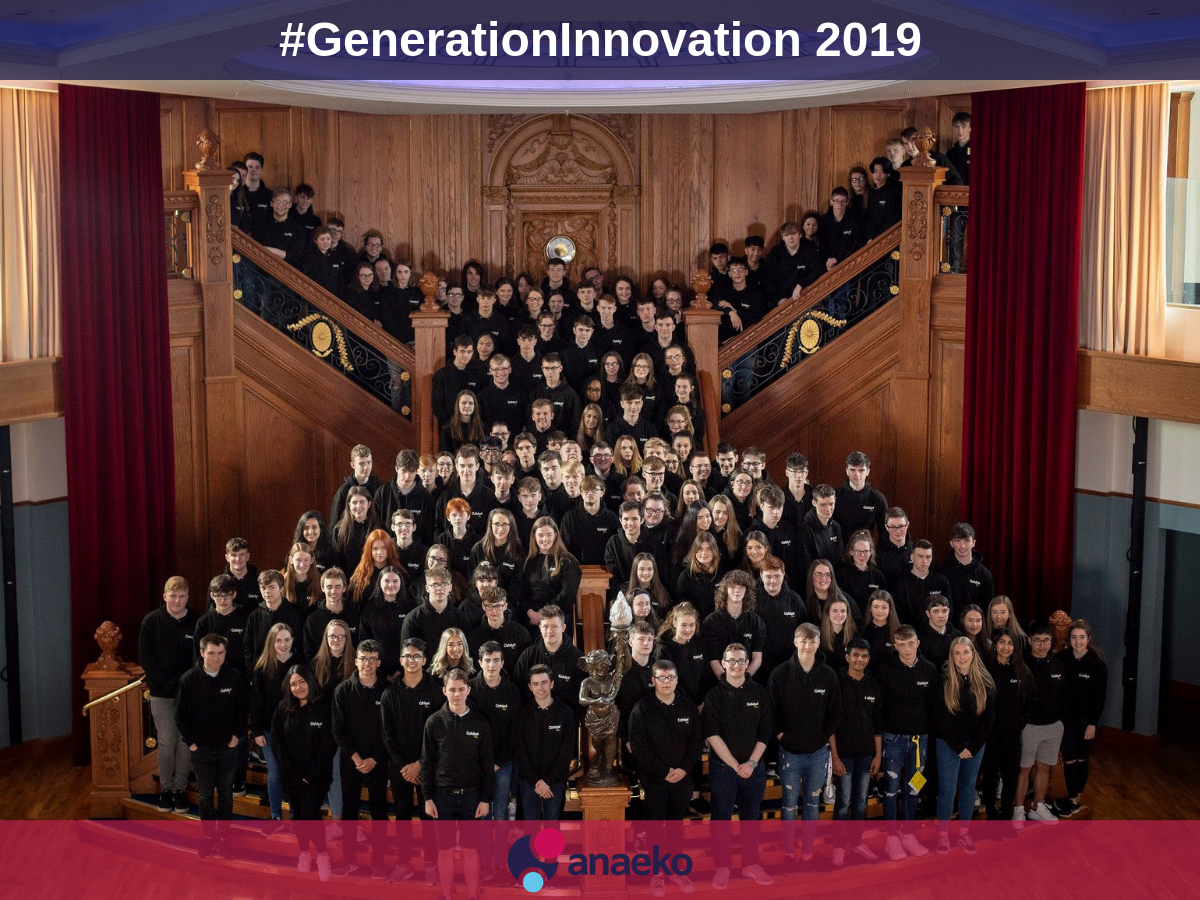 Companies have the opportunity to be connected with enthusiastic, creative and talented young people who will potentially be their successful workforce of the future. Schools will gain support in informing their students of the exciting new job roles emerging in this new working era. Students will be empowered and supported to become the next leaders, innovators and entrepreneurs of the future.
This year, 25 companies were involved in helping students developing skills for future work. Among those: Kainos, Deloitte, Oracle, Liberty IT, Fathom, Danske Bank, Performance Active, Pure Marine, Instil, Coca Cola Hellenic, Power NI, Core Systems, Allstate, Arralis, B-Secur, Barclays Eagle Labs/ Ormeau Baths, RPS, Aqua Q, ESS Security, Verint, Denroy, Makematic, Vela Trading and of course Anaeko!
We at Anaeko were happy to support young people on their way to learn about innovation and entrepreneurship.
How can Anaeko Help your Company or Government Department
Anaeko provides flexible analytics services tailored to organisational needs. For organisations starting with analytics we provide Analytics Accelerators, maximising current infrastructure and resulting in Proof of Value analytical reports. For established projects, we build scalable information architectures and optimise these for volume, variety and veracity at a truly National scale.
Anaeko provides integration services that deliver business value offering the following services:
Follow Anaeko on Social Media
Follow us on our Anaeko Blog, on our LinkedIn Page Anaeko, Like our Facebook Page Anaeko, Follow our Twitter Account Anaeko to receive data, news and insights as well as tips on Data Analytics, Cloud Integration Services, Digital Services, Storage Optimisation Services, Multi-Cloud DevOps Services and Government Digital Services.
Topics: Sponsor, Anaeko, Belfast, News, Innovation, Students, Young