Anaeko was a part of Generation Innovation programme from Catalyst Inc. It was an amazing experience, and we share it with you.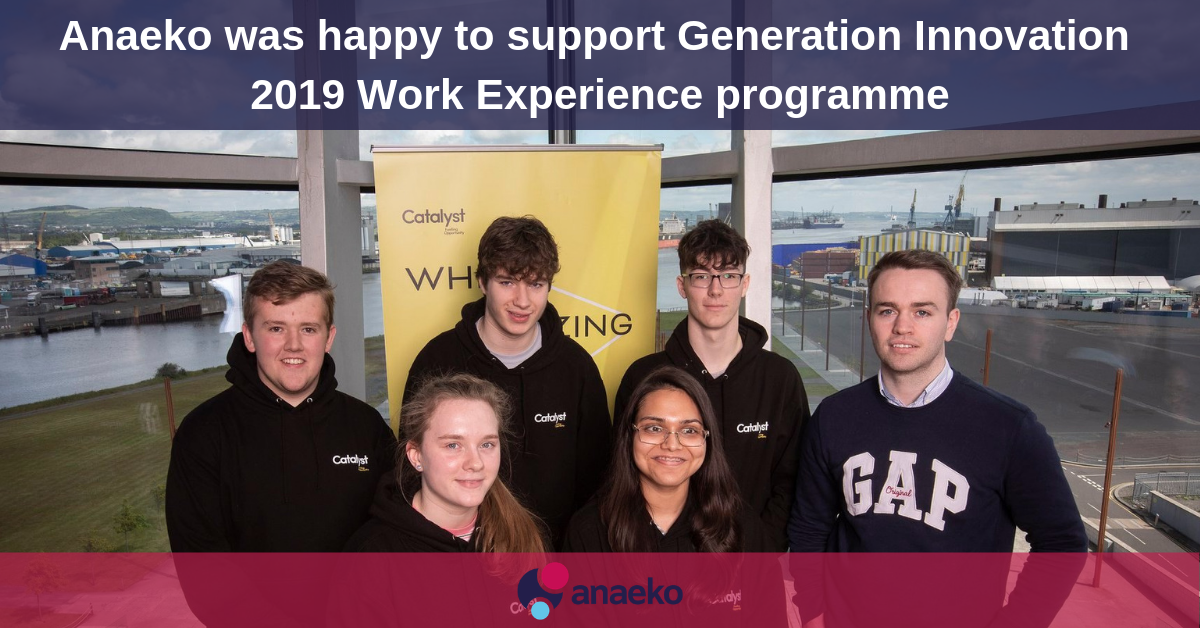 What is Generation Innovation Programme
"Generation Innovation energises the imaginations and aspirations of the young people in Northern Ireland by increasing their awareness of future careers in innovation. Through building relationships with schools and exciting companies focused on innovation in Northern Ireland G.I aims to provide incredible opportunities for students by opening the doors into these companies or by inspiring and supporting them to become successful entrepreneurs within the industry.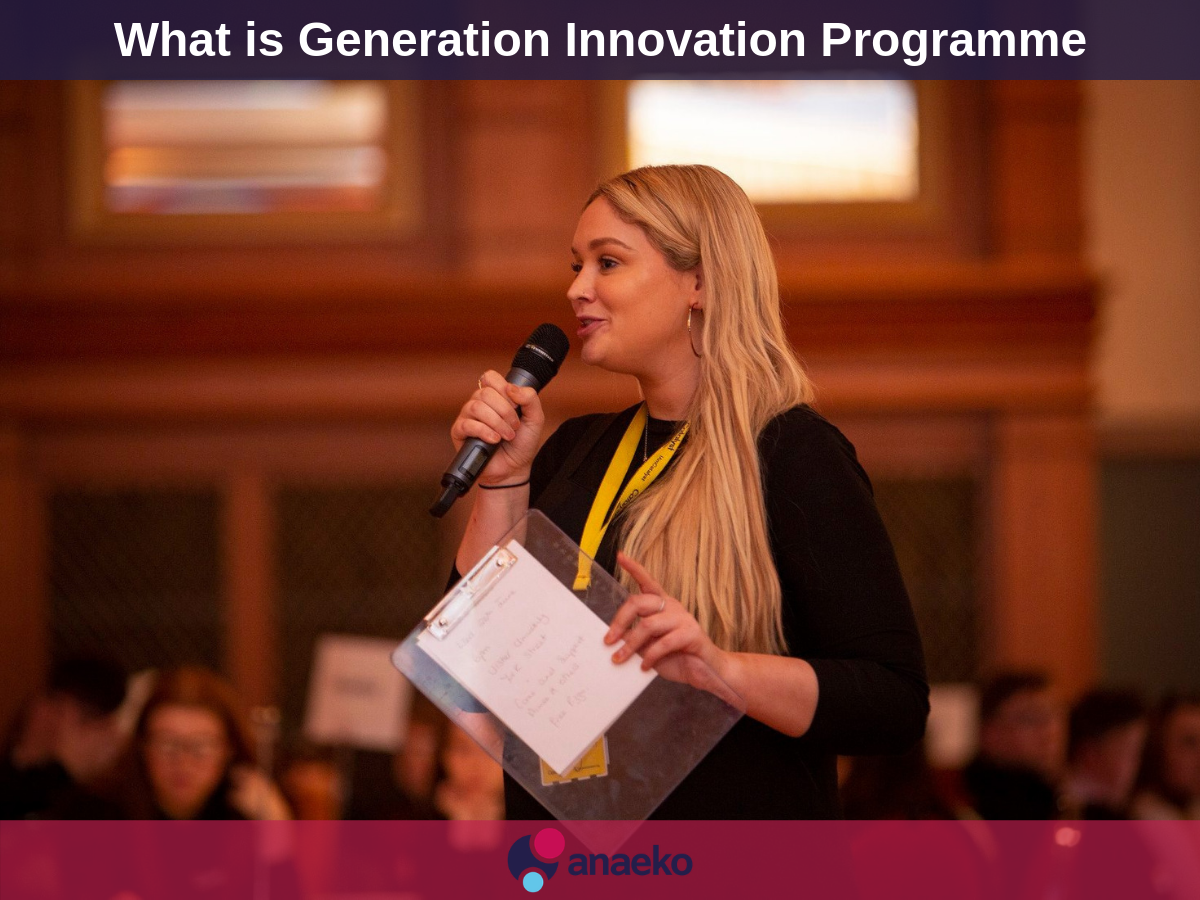 Generation Innovation is for students of all ages who are interested in careers in innovation. We believe young people are central to unlocking Northern Ireland's future as a globally renowned knowledge economy. That's why we put them at the heart of an inspirational network of experienced entrepreneurs, universities and employers."
Generation Innovation - Reimagining Work Experience 2019
#GenerationInnovation 2019
In June 2019, Catalyst Inc organised an event for seventeen year old school pupils called "Generation Innovation". The event was designed to reinvent the notion of work experience for school pupils, by taking them through a structured three day event where they would learn about – and apply practically – design thinking principles.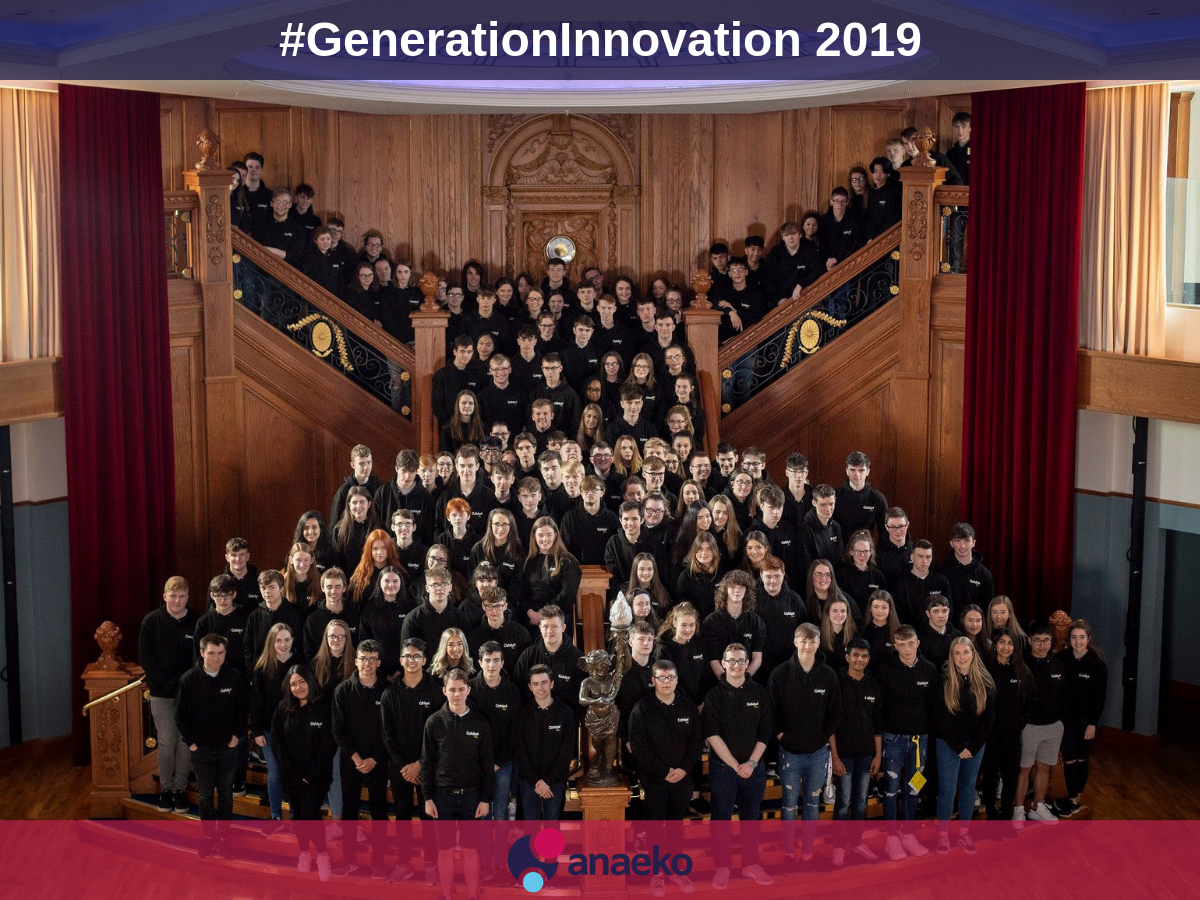 Companies have the opportunity to be connected with enthusiastic, creative and talented young people who will potentially be their successful workforce of the future. Schools will gain support in informing their students of the exciting new job roles emerging in this new working era. Students will be empowered and supported to become the next leaders, innovators and entrepreneurs of the future.
This year, 25 companies were involved in helping students developing skills for future work. Among those: Kainos, Deloitte, Oracle, Liberty IT, Fathom, Danske Bank, Performance Active, Pure Marine, Instil, Coca Cola Hellenic, Power NI, Core Systems, Allstate, Arralis, B-Secur, Barclays Eagle Labs/ Ormeau Baths, RPS, Aqua Q, ESS Security, Verint, Denroy, Makematic, Vela Trading and of course Anaeko!
We at Anaeko were happy to support young people on their way to learn about innovation and entrepreneurship.
How Anaeko was involved
Sponsored the re-shape work experience programme, working with pupils from 4-5 schools to develop an innovative solution to a challenge we set them. The challenge was how can we improve mental health and wellbeing within the workplace. The teams then completed a design-thinking workshop carrying out user interviews, gathering requirements, sketches and building prototypes to showcase to executive team on how they planned to tackle this.
Topics: Sponsor, Anaeko, Belfast, News, Innovation, Students, Young