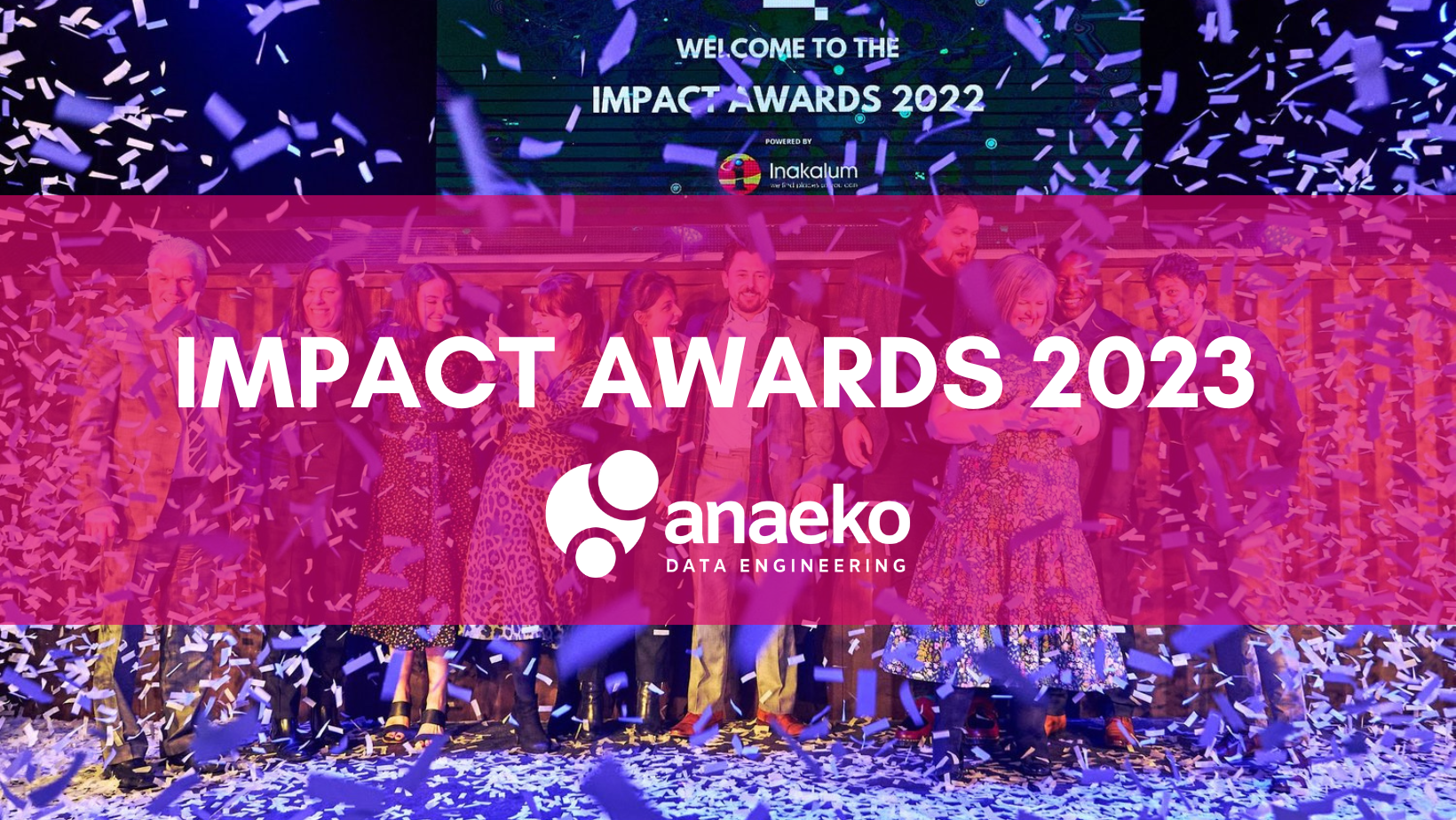 Anaeko are proud to sponsor the 'Impact Awards 2023'. The Impact Awards celebrate digital innovations that improve people's lives and the world around us. They are open to any individual, business, government or non-profit using digital products or services for positive social or environmental benefit.
Anaeko will be sponsoring this years HealthTech award, which looks to recognise an organisation, service or initiative leveraging technology to drive up the adoption of health technologies and devices to benefit patient outcomes.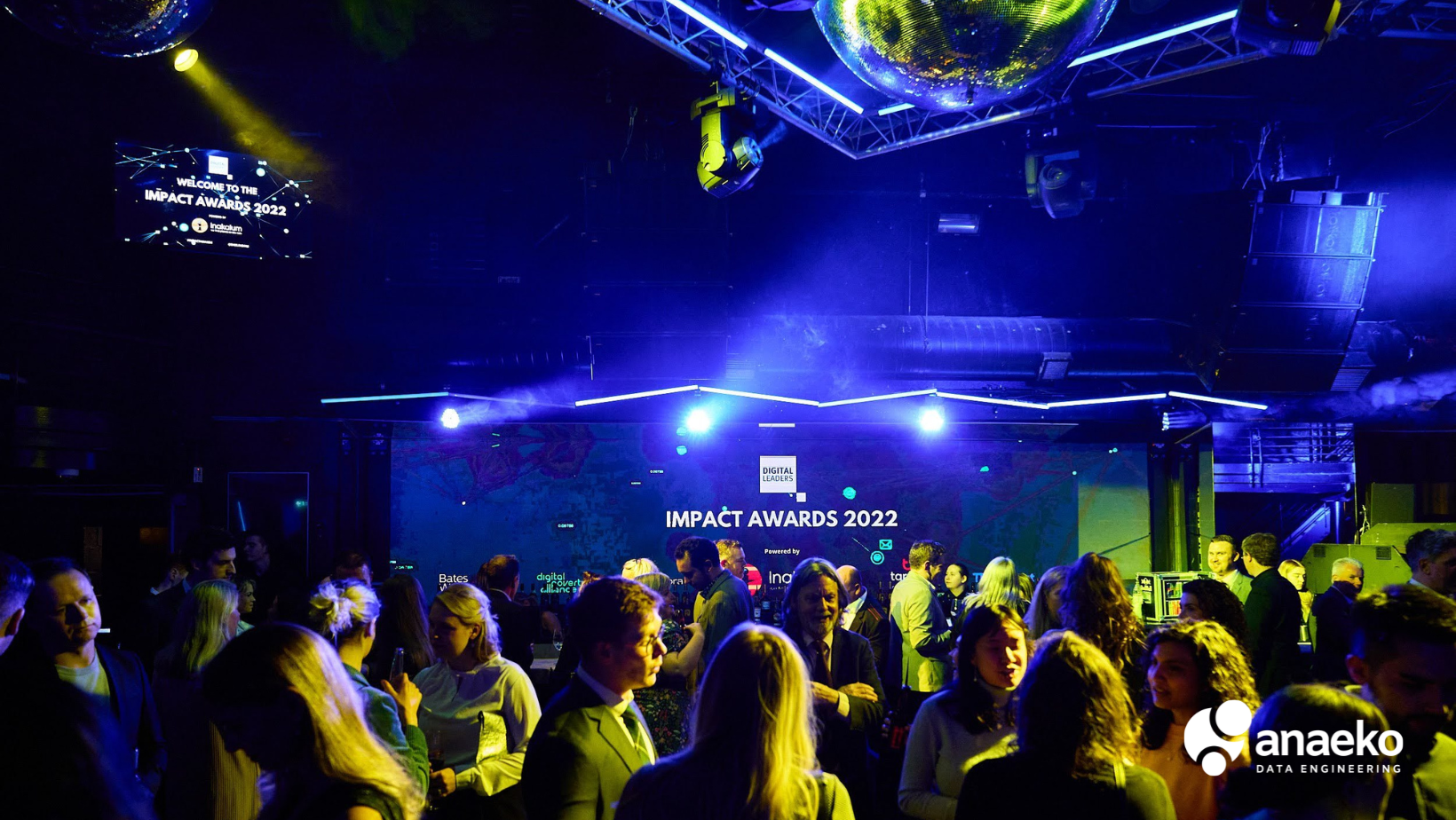 This year the award categories have been expanded in order to accurately reflect the work going on in Tech for Good, including environment, mental health, social welfare, sustainable living and net zero.
A different and growing event
Now in their 6th year the awards will be open to any person, business, government or non-profit creating or delivering digital products or services for positive social impact.
Following the nominations, the Awards will be held at the iconic 'Host' venue in Media City, Greater Manchester, where they expect to welcome more than 150 VIP guests.
The judging process
A panel of 20 judges will shortlist the entries virtually to 36 finalists in 12 categories. There will be a second round of judging to choose the final winners through interview, once the 36 finalists have been announced, one will be chosen for the People's Choice Award by the Digital Leaders community via online voting.
Themes and Categories
The Awards are categorised under three themes: People, Society and Business. Under each of these themes are four categories.
People
Digital Poverty
Education
Employment & Skills
Mental Health & Wellbeing
Society
Sustainable Living
HealthTech
Social Transformation
Pandemic Innovation
Business
Business Transformation
Financial Inclusion
Social Enterprise
Net Zero
Winners and alumni
Over the last five years Digital Leaders have given out a total of 65 awards. With a finalists alumni of over 180 extraordinary organisations.
Find out more and explore the categories now; https://www.impact-awards.co.uk
Data Visibility and HealthTech
Many organisations within the public sector and the NHS don't have a full 360 degree view of their data or "One Source of the Truth". They may not have the skills, tools or permission to access and interpret data that could help them achieve their purpose more effectively. Read more...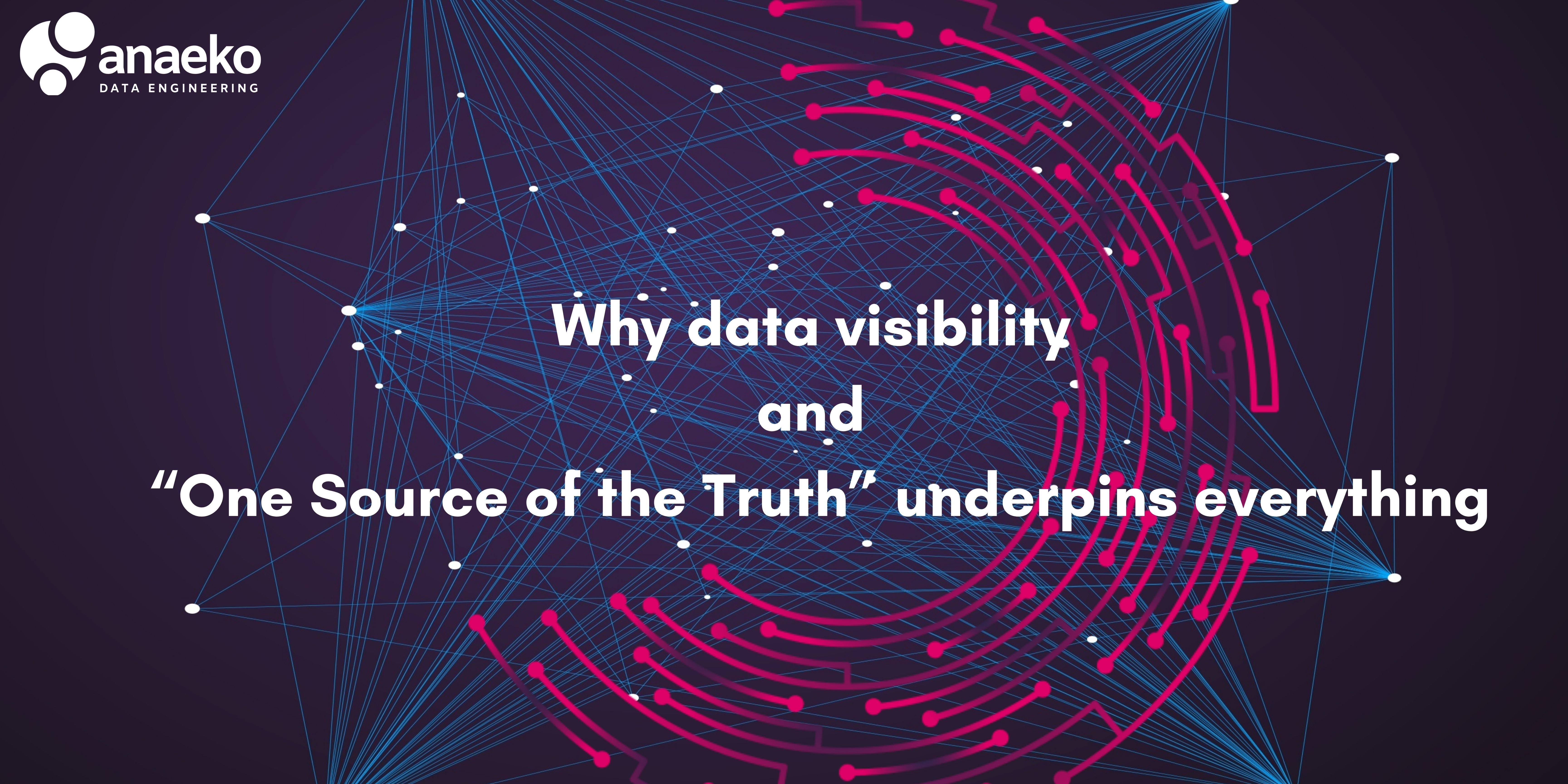 Topics: Data Analytics, Government, Big Data, Healthcare, Digital Leaders