Generation Innovation aims to inform, upskill and empower the young people of the current generation to thrive as the next leaders, innovators and entrepreneurs of the future. Anaeko is proud to support this event by Catalyst by offering resources for their work experience programme in 2023.
Last week, Anaeko attended this year's first Generation Innovation event at the Guild Hall in Derry-Londonderry, As part of Enterprise Week 2023. Over 80 students from Derry-Londonderry and Strabane joined Anaeko and other supporting companies to take part in a Generation Innovation Impact Day, a fully immersive design-thinking experience for young people.



Enterprise Week 2023 took place from Monday 6 to Friday 10 March with the aim of inspiring the next generations of entrepreneurs in the City and District. During the event
several different partner companies including Anaeko provided an insightful presentation into their own start-up journey, as well as demonstrating a range of innovative technologies.
The initiative energises the imaginations and aspirations of young people in Northern Ireland by increasing their knowledge of 21st-century skills and awareness of future careers in innovation. The ethos of the program believes that young people are central to unlocking Northern Ireland's future as a globally renowned knowledge economy. That's why we put them at the heart of our inspirational community of entrepreneurs, companies and education leaders.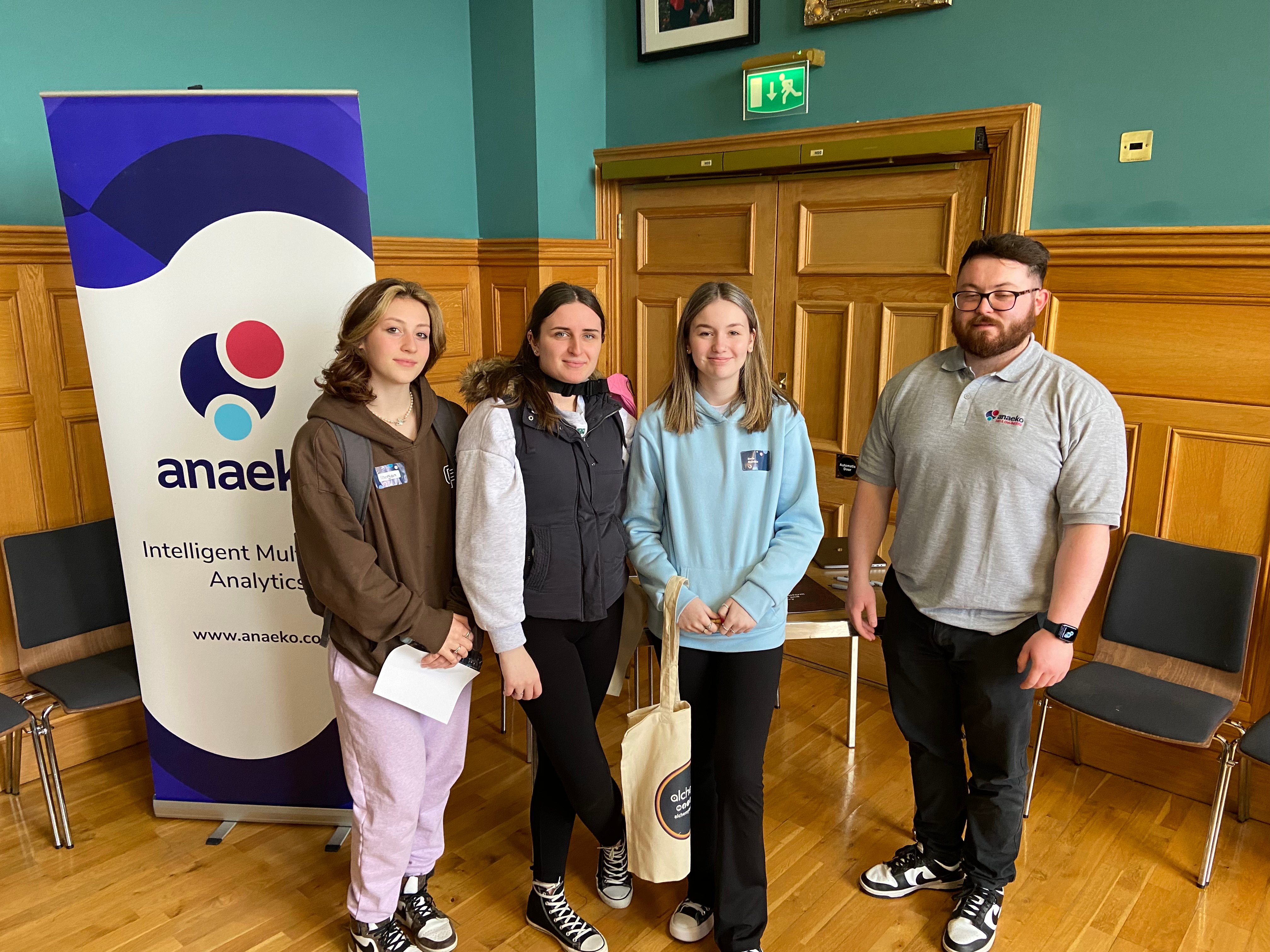 Find out more about last years initiative
Topics: Anaeko, Innovation, Digital Transformation