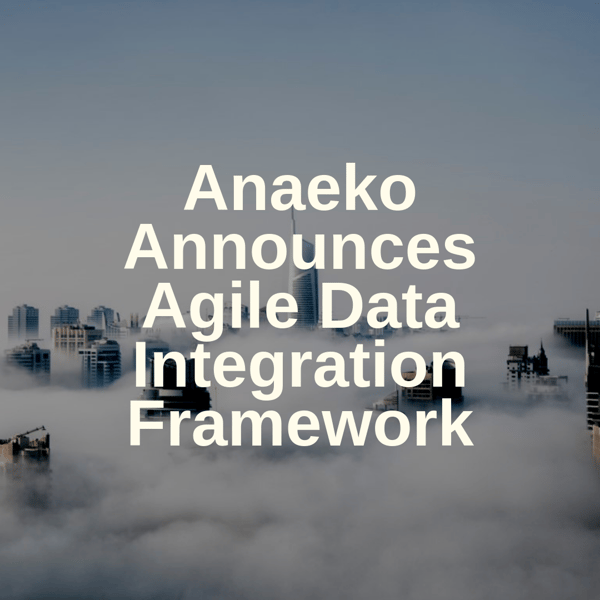 Company helps Mobile Advertising Alliance to create fully integrated mobile advertising platform
Anaeko, the enterprise integration company, has today announced that its Agile Data Integration Framework has been implemented by the Mobile Advertising Alliance. The Mobile Advertising Alliance (MAA) will be showcasing its new advertising platform solution - based on best of breed software components - at the Mobile World Congress in Barcelona later in the month. The data integration framework that underpins the new MAA platform has been provided by Anaeko.
Anaeko is one of a new breed of systems integrators that has built particular expertise in so-called agile data services. At the heart of this approach to data integration - the biggest challenge in most enterprise integration projects - is the idea that change is constant. Agile systems allow change to be accommodated, resulting in more agile businesses that can bring change right to the heart of the systems that support operations.
According to Colm Hayden, CTO of Anaeko, "We're being a little cheeky when we suggest that SOA is last year's technology. Clearly, service oriented architecture has helped redefine database centric integration projects over recent years. But agile data systems take SOA to the next level by putting data integration right at the centre of every solution build - we call this a Resource Oriented Architecture. Our data federation based approach to systems integration allows us to overcome the inflexibility of middleware based solutions. That's why, in the case of the Mobile Advertising Alliance, we have been able to unite and integrate complementary systems to create a unique solution suited to advertisers and operators alike. Best of breed islands are brought together into an agile environment that has real-world, practical applications and flexibility built in."
Anaeko is now looking to apply what it has learned and achieved in the challenging world of telecommunications to bring its Agile Data Integration framework to the attention of other sectors. According to Colm, "we know that many businesses are wrestling with the challenge of marrying disparate systems and that current data integration solutions just don't pass the test. We're keen to show how an agile approach to things works. Challenge us. We're sure that our framework can bring flexibility and agility to situations where, currently, there is rigidity and hard-wired systems."
Topics: Agile Data Integration, Agile Systems, News