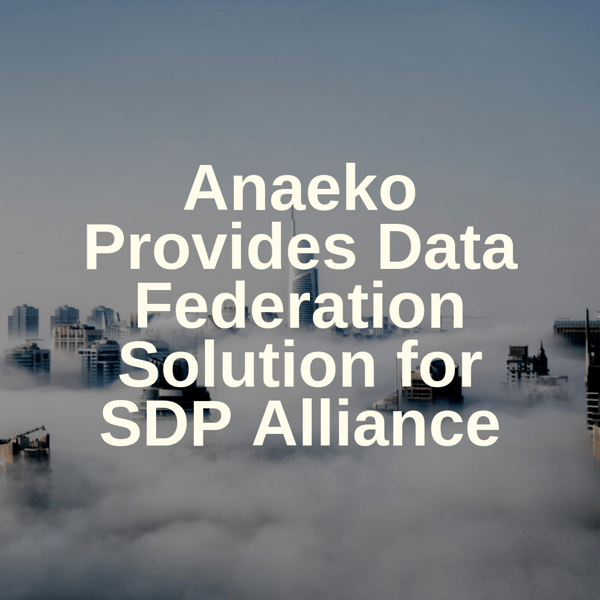 Company becomes member of Alliance, providing unified access to dynamic subscriber and service data...
Anaeko, the systems and data integration company, has today announced that it has become a member of the SDP Alliance. The Alliance offers pre-integrated service delivery platform (SDP) components that reduce the costs and risks associated with SDP deployment.
Flexible service delivery platforms are essential for telecommunications service providers in terms of offering better customer experience, new service roll-out, strong customer engagement and maximized revenue per user. Anaeko is responsible for architecting and pre-integration the SDP Alliance solution and maintaining the SDP Alliance Test Lab.
Anaeko is one of a new breed of agile data solutions players that has built particular expertise in enterprise information integration. At the heart of the Anaeko approach to data integration - the biggest challenge in most SDP projects - is the idea that change is constant. Agile systems allow service delivery platforms to adapt over time to facilitate new service delivery and the business models to maximise return on investment (RoI).
According to Colm Hayden, Anaeko's Chief Technology Officer, "Our Agile Data Integration Framework is the integration glue right at the heart of an SDP deployment. Our view is that hard-wiring components together in a Service Delivery Platform is a flawed approach and has caused many operators to become locked in to what effectively becomes an inflexible and highly proprietary platform. What may have started out as a means of servicing the business becomes a liability."
He continued, "We have developed a dynamic data broker for the SDP Alliance that unifies access to consolidated subscriber and service data. After all, such data is the focus of all the key enablers of a mobile and Web 2.0 SDP -including personalisation, search and targeted advertising. Each component needs to have common access to critical subscriber and service data. Our agile framework makes this key data available to all components and can accommodate new functionality in the SDP by having an open API right at the heart of the system.
"Flexibility and future-proofing is optimised while lock-in and hard-wiring becomes a thing of the past. Our resource oriented architecture is a natural part of a SOA-based SDP. Our REST-based data federation means that the addition of new data sources and applications is a simple configuration task."
Colm Hayden will be presenting at IIR's Evolving Service Delivery event (Mon 2nd June 2008 to Thursday 5th June 2008 at the Hotel Fira Palace, in Barcelona). Now in its seventh consecutive year, IIR's Evolving Service Delivery Platforms Conference 2008 is widely recognised as the telecom industry's leading forum on SDPs and service architecture. The SDP Alliance is a silver sponsor of the event and will be holding a SDP and Telco 2.0 focused conference on June 5th.
About ANAEKO
Anaeko was established in 2004 and provides software and solutions to telecoms and enterprise customers - with a particular focus on enterprise integration challenges. The company has applied its unique technology to various sectors including telecoms, financial services and government. The company is headquartered in Northern Ireland but has operations in Eastern Europe.
About The SDP Alliance
The SDP Alliance is a collaboration of five companies that collectively provide a fully integrated, product-based approach to the service delivery platform (SDP). Alliance members include Aepona, Changingworlds, Cibenix, ANAEKO and OpenNet. The key components of the SDP architecture provided by these member companies cover the following:
Secure and open access to core network capabilities
Intelligent personalised navigation for content discovery
On-device portal solutions
Agile data integration
Transaction management
The SDP Alliance offers a pre-integrated, product and SOA-based SDP that reduces the costs and risks of SDP deployment.
Further information can be obtained from http://www.thesdpalliance.com/
Topics: News