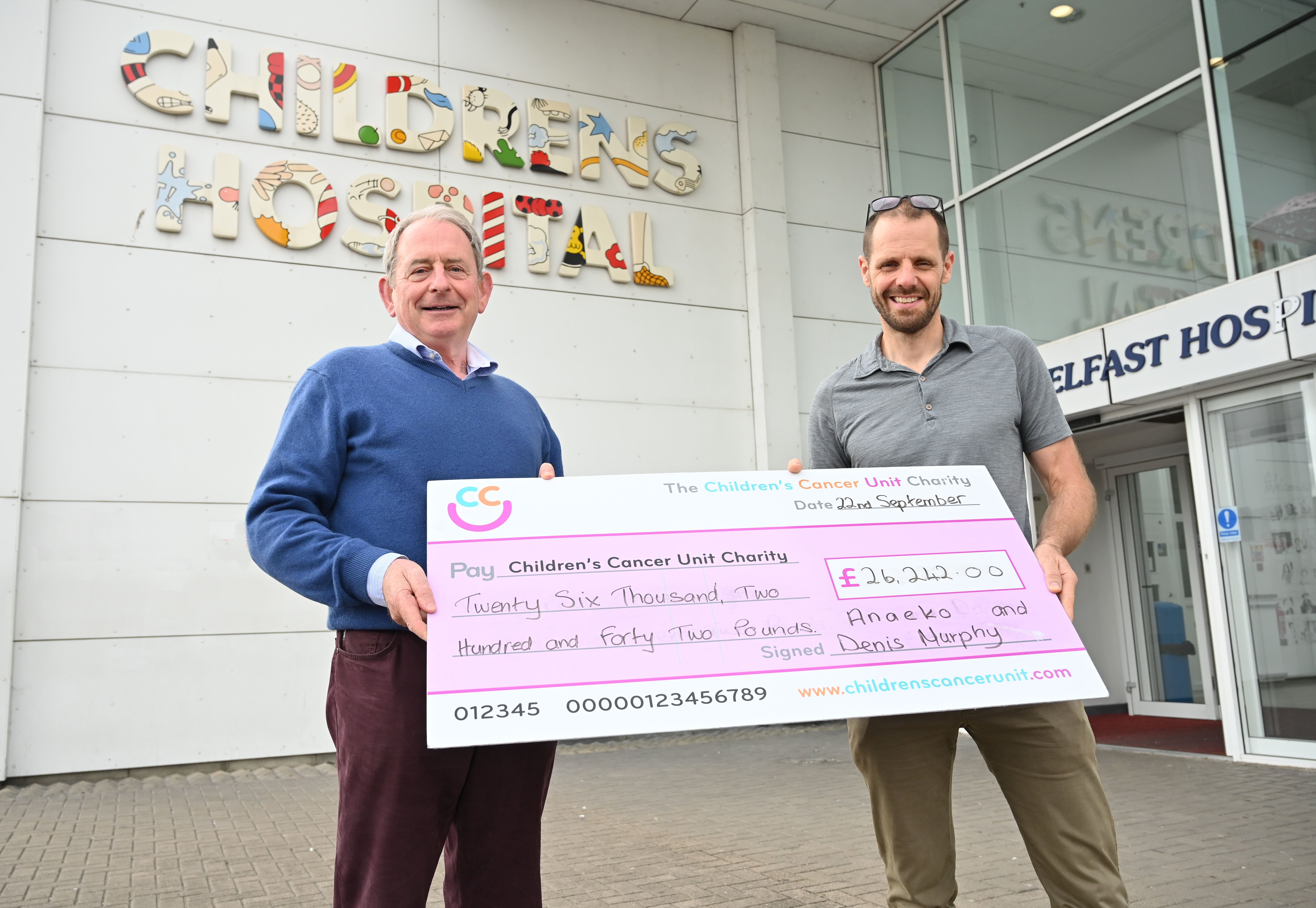 Anaeko CEO Denis Murphy laced up his running shoes and undertook a gruelling mega-marathon to raise vital funds for The Children's Cancer Unit Charity in mid august.
Denis was inspired to complete the Seven Sisters 27k Mountain Marathon in Donegal by his son Zach, who is currently undergoing treatment at the Haematology and Oncology Unit at the Royal. Clocking a time of eight hours and twenty minutes, Denis raised over £26,000 for the Charity which supports the Unit, just in time to mark Childhood Cancer Awareness Month.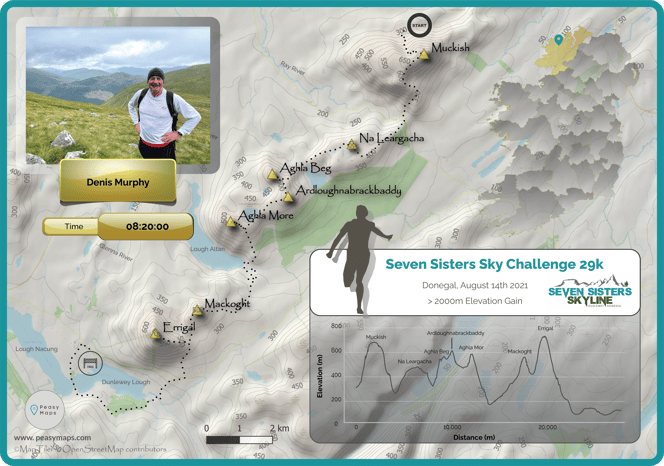 Every year, between 60 -70 children are diagnosed with cancer in Northern Ireland. Each of these children will visit the Children's Cancer Unit at the Royal Belfast Hospital for Sick Children as it is the only place where children with cancer and blood disorders can receive specialist treatment. The Children Cancer Unit Charity supports the work of the medical teams that care for these vulnerable young patients, as well as their families.
When he's not running or completing mountainous challenges, Denis is Chairman and Chief Executive of Cloud Analytics firm, Anaeko, which appointed The Children Cancer Unit Charity as their Charity of the Year. The aim of the Seven Sisters 26k Mountain marathon was to kickstart the company's fundraising efforts for the year ahead.
Speaking about the fundraising, Denis said:
"The Seven Sisters was tough, but it really was a simple feat compared to the challenges children living with cancer face every day. The strength and determination of my son and all the other children at the Unit motivated me to keep going. Every step was worth it, knowing it was going towards such an amazing cause.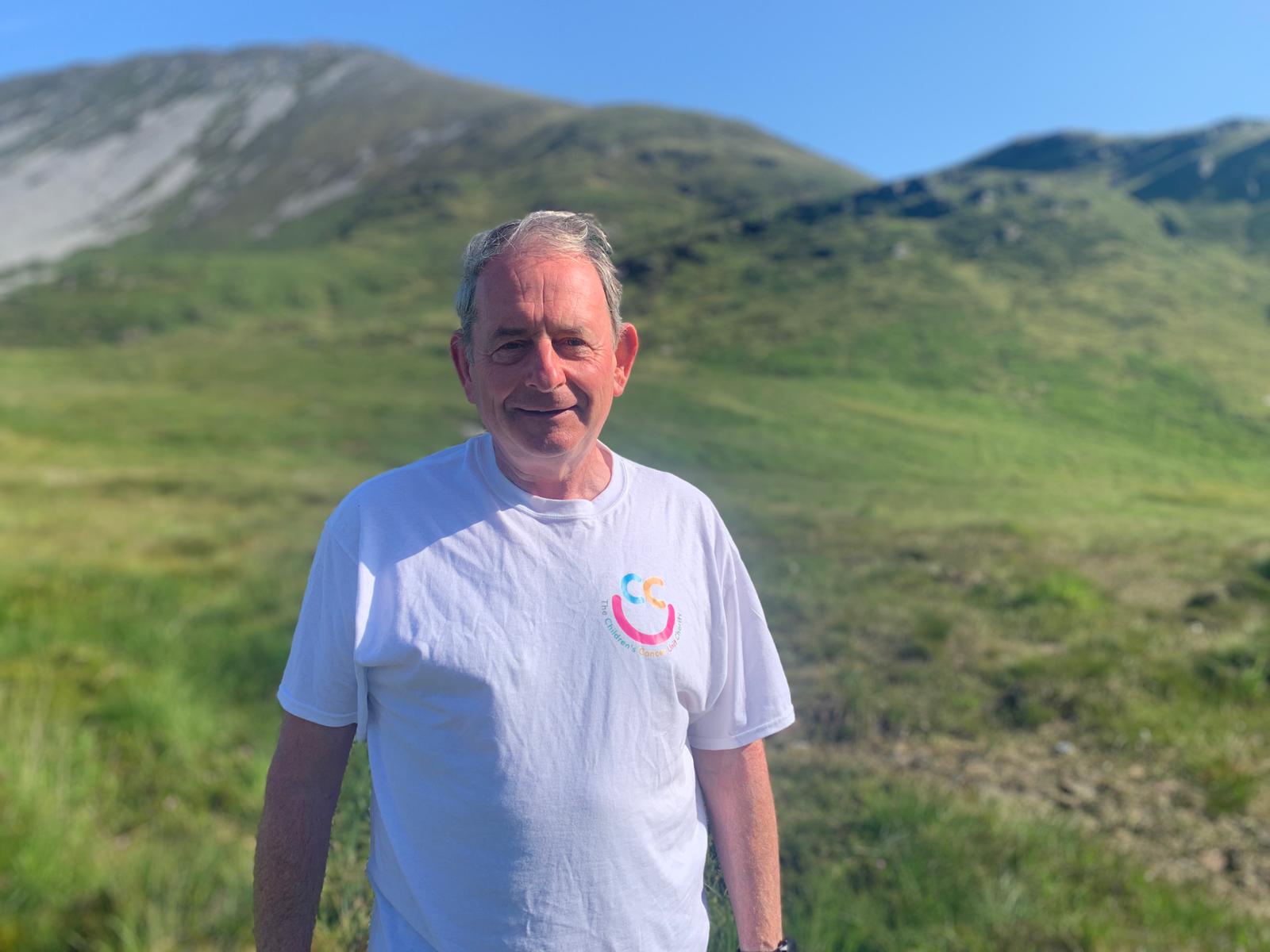 "Like all families in our situation, we never expected a childhood cancer diagnosis in our home. Since then, I have witnessed first-hand the incredible work the medical team and staff at the Unit do to help children and families during the most difficult period in our lives. I wanted to give something back, so I wish to thank everyone for their support and I look forward to more successful fundraising activities throughout the year with my team at Anaeko."
Felix Mooney, Chairman at The Children's Cancer Unit Charity added:
"Our mission is to provide the necessary support to ensure children living with cancer in Northern Ireland receive the best possible care. We do this through additional provision of staff, purchasing essential equipment, and funding research and training at the Children's Cancer Unit, as well as supporting families directly.
"This Childhood Cancer Awareness Month, we wanted to remind people that childhood cancer affects the whole family. Denis' fundraising efforts highlight the lengths family members go to to support their loved ones and those in similar situations to them. We commend Denis for his incredible achievement and for kickstarting Anaeko's fundraising initiatives. Without corporate partners like Anaeko, we wouldn't be able to carry out our vital work. We are truly grateful and look forward to continuing this successful relationship."
To find out more about the work of the Charity visit: www.childrenscancerunit.com.
Topics: Denis Murphy