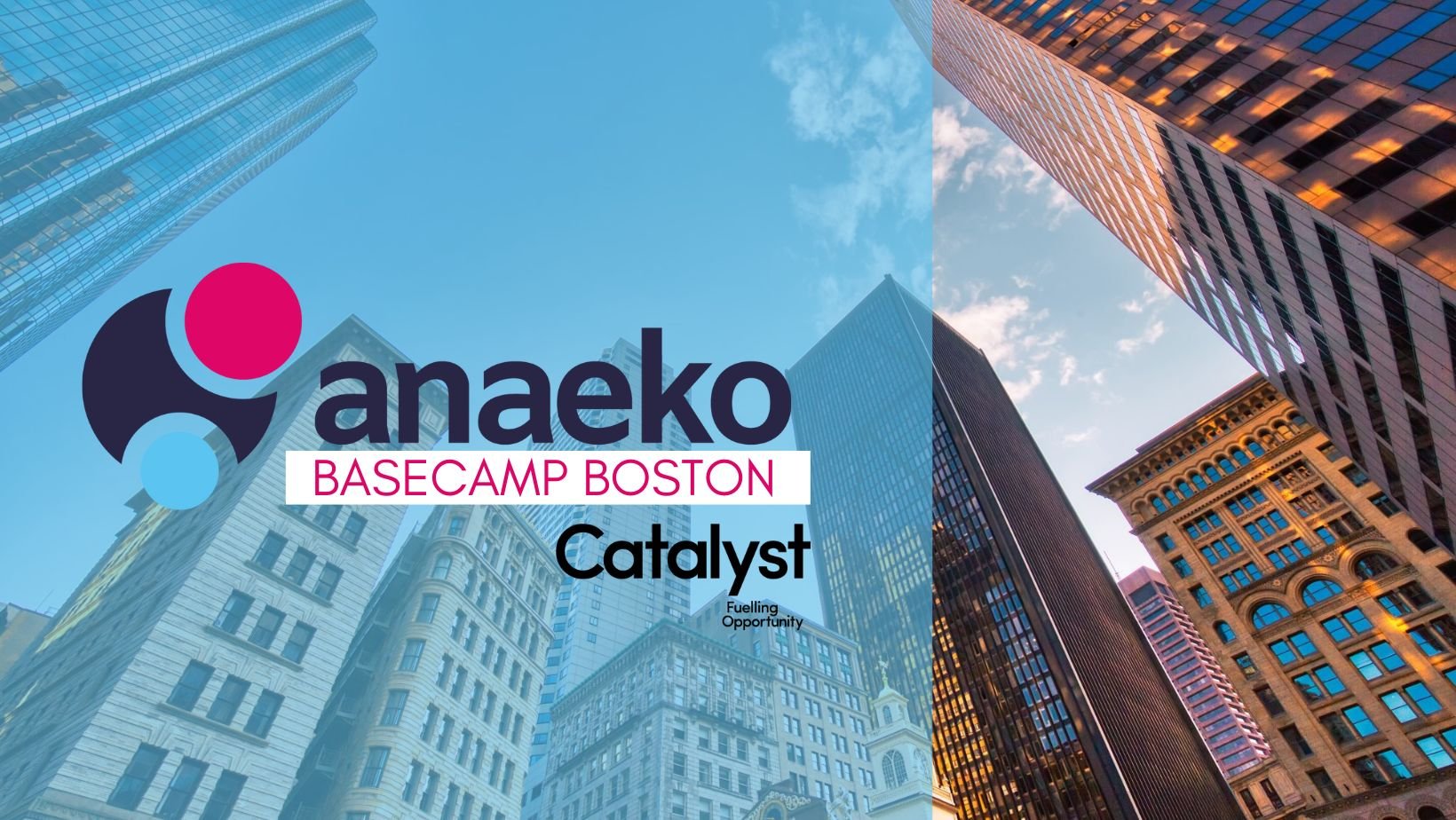 In May this year, Catalyst launched their Basecamp Boston programme with an open call encouraging applications from innovation-driven enterprises based in Northern Ireland that have a product ready to enter the US market, are eager to develop a go-to-market strategy and have a budget to implement US expansion over the next two years. Following the open call, Anaeko are happy to report that we were successful in securing a place on this years cohort.
What is Basecamp Boston?
Basecamp Boston is an exciting new initiative developed by Catalyst with support from the Department for the Economy, which has been designed to forge solid connections between Northern Ireland businesses and the US to accelerate growth.
Independent research commissioned by Catalyst identified a supportive network of mentors as critical to accelerating NI companies' path to scale in the US. By supporting scaling companies and connecting them with a range of business experts who can help with their specific needs, Basecamp Boston has the potential to generate exponential economic impact.
With the signing of the Boston and Belfast Sister Cities agreement, Boston is the ideal launchpad for Northern Irish businesses as it builds on our existing relationships and the strength of Entrepreneurship, Health & Life Sciences, and FinTech.
The programme connects NI companies with established experts and experienced executives in the US market – providing the insights they need to scale their business
Who should apply?
The programme is open to innovation driven enterprises from NI who have a product ready to enter the US market, are eager to develop a go-to-market strategy and have budget to implement US expansion over the next two years.
The ideal candidates would be operating within the following cluster areas:​
FinTech / CyberTech / Big Data / RegTech


Life Sciences / MedTech / BioTech / Pharma


GreenTech / AgriTech / Advanced Manufacturing / Renewables
Accessing the US Market
This is a unique opportunity to accelerate your path into the US Market with the support of a bespoke set of mentors who can provide insight and connections to help you succeed. The Catalyst team will work with you to identify your needs and leverage a set of trusted business connectors to access appropriate mentors.
Participation in Basecamp Boston has the potential to address specific challenges of expanding your business in the US by exploring issues such as employment needs, market legislation, understanding distribution networks, competitors, go-to-market strategies, legal support, migration laws, and providing relevant sector insights. This programme could help you to forge new business partners, access potential investors and provide a platform for product positioning.
As part of the offering each NI Company will have the opportunity to identify US mentors who they feel will have the biggest impact on their business to travel to Belfast in early November for our follow up event Decamp Bostonto Belfast. This second phase of the programme is designed to help deepen the engagement and formalise long-term US relationships.
Topics: Colm Hayden, Denis Murphy, Events, IT, News, Emerging, Data, Agile, CATALYST