Download ServiceClarity Specification now
Here is short paragraph from the document
ServiceClarity from Anaeko is a Service Catalogue and Service Level Management product for CIOs
and CFOs to maximise the business benefits delivered by IT. By focussing on the KPIs that are most
important to the business and benchmarking business services, ServiceClarity measures business
performance to enable quick informed decision making.

ServiceClarity unifies the monitoring of Key Performance Indicators (KPIs) in complex IT environments to provide chief executives
with a complete end-to-end view of business performance. ServiceClarity highlights positive and negative trends in business-level
KPIs so that improvements can be identified quickly and implemented with a clear understanding of the facts. Managers use
ServiceClarity to set Service Level Targets that evaluate the performance of both business services and the underlying technical
services they depend on. ServiceClarity automatically monitors Service Level Agreements (SLA) and generates Service Reports
that can be accessed instantly by decision makers and shared online with internal and external customers.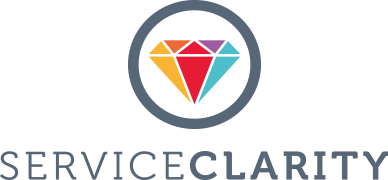 Topics: News