Two firms working together to introduce strategic reporting layer to JIRA software project management users worldwide.
Belfast & Southampton, UK & the Island of Ireland, October 12, 2016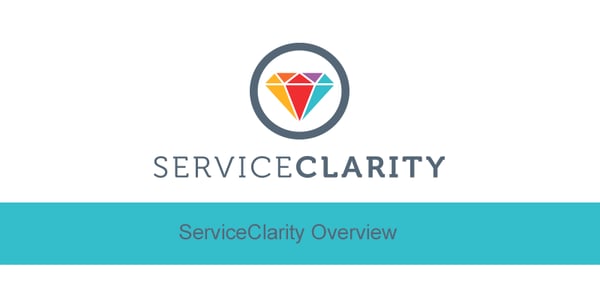 ServiceClarity, a provider of SaaS-based strategic reporting tools for cloud development and operations managers, has today announced a partnership with Clearvision, consulting specialists in JIRA.
Software developers across the world are increasingly relying on JIRA as a means of managing multiple, concurrent, cloud-based application development tasks and projects. JIRA is developed and marketed by Atlassian who serve over 50,000 customers globally, including 85 of the Fortune 100.
Clearvision, an Atlassian Enterprise and Platinum Expert, helps client companies implement JIRA alongside offering expert consulting, support, hosting and training services for the rest of the Atlassian tools.
Clearvision is now extending its JIRA-focused offerings to customers that need a more strategic view of software projects. By implementing ServiceClarity, customers are provided with a richer, deeper and more strategic view of multiple software development projects in real time.
According to Colm Hayden, CTO of ServiceClarity,
JIRA is a superb tool for managing cloud based software projects. But when many projects are being managed concurrently it's impossible to tell what's going on at a macro level, or what productivity levels are being achieved by different teams. ServiceClarity provides this strategic view – allowing software managers to drive efficiencies in development, operations and support by measuring the KPIs that matter – cost, quality, time-to-market and customer satisfaction. Our partnership with Clearvision allows heavyweight JIRA users to optimise their development and operational processes, reduce cost and deliver business value – with the support that's required from a global JIRA implementation specialist.
Gerry Tombs, Managing Director of Clearvision, explains the logic of this 'strategic view' of software development:
The cloud allows development teams to deliver faster than before, using many ready-made resources. However It is not uncommon for this to result in project bloat, poorly designed processes, and quite a degree of duplication of effort. By having a more strategic view – made possible by ServiceClarity – JIRA users can reap the double benefits of great project management tools as well as better management of development resources. It's this combination of strategic and project management that makes ServiceClarity with JIRA particularly compelling. And we're there to help ensure everything works seamlessly.
For further information about ServiceClarity please visit www.serviceclarity.com. For information about Clearvision's Atlassian JIRA services visit www.clearvision-cm.com.
For further information about this media release please, in the first instance, contact Jeffrey Peel of Quadriga Consulting. quadrigaconsulting.co.uk
Topics: News