"Smart City" is a term used to describe an urban area that utilise technology to both improve existing services, and to solve new and emerging issues that Urban Living and Urban Growth present. The world is an increasingly urbanised place. The United Nations state that in 2018 55% of the world's population lived in urbanised areas, with growth projected to see this increase to around 68% by 2050. Managing this growth and the required extension of services and resources to accommodate it is a huge challenge for local and national governments across the world.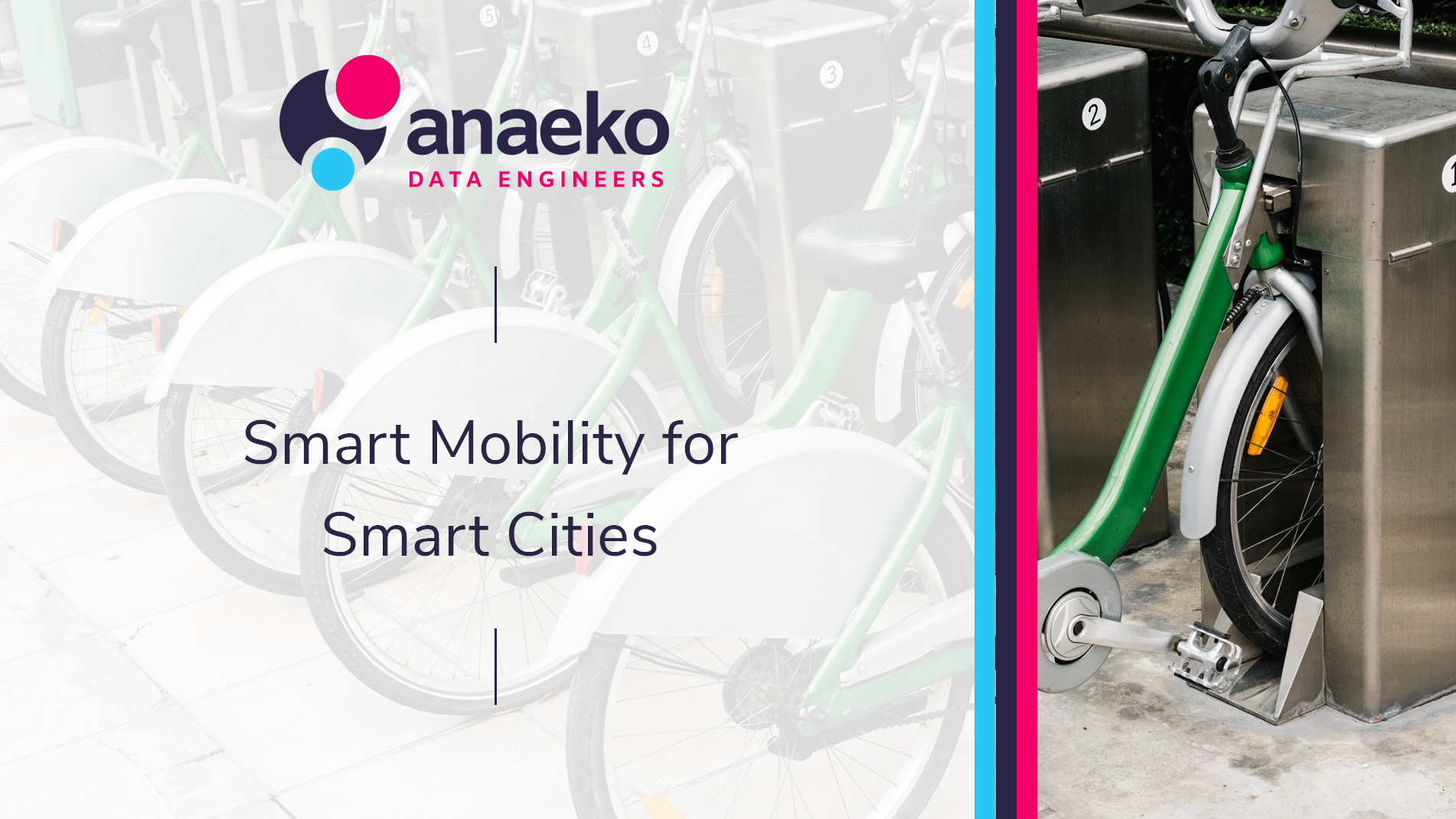 One area in which cities are looking at is mobility. Connected, transparent and digital urban transport processes to benefit citizens mobility and environment. Technology is reshaping cities and changing the way we travel, with citizens wanting more environmentally friendly options, real-time information and effective public transport. As new technology is increasingly introduced into cities some trends can be seen:
1. Vehicle automation: the potential to create new opportunities within the public and private sector. Moving people around city centres effectively is becoming a growing challenge and cars can create an ever-moving network to make real-time adjustments, ease congestion and report on road conditions. A city will need a physical infrastructure to handle autonomous vehicles that includes an IT infrastructure to manage data storage, performance, security and resilience.
2. Electric powered vehicles: Smart Cities are at the forefront to switch to electric transport and with increased urbanisation a focus is on carbon-neutralising cities. Electric vehicles are part of the solution towards cleaner transport, better air quality and climate change.
3. Shared mobility: Mobility as a Service is growing within cities with more accessible transport, on demand options, so citizens can use their preferred mode of transport on a short-term basis. The most well known car-share services is the likes of Uber making it quicker and easier. Another common service is bike-sharing with easy access to bike stations around cities with online payment plans.
4. Digital information: as technology is integrated into different areas of city transport data can be collected and shared to help bridge information gaps making public services more efficient, enhance decision making and deliver real-time schedules and information to users.
By introducing more technology to transport with real-time information and mobile applications the customer experience is enhanced and citizens can make more efficient and informed mobility choices.
A BAI Communications Connectivity Outlook Report 2020 found that:
"95% of rail users would be more likely to use the rail network in their city if technology-driven solutions were implemented."
Now is the time for governments and companies to collaborate and innovate, leading the way, defining good practice to enable data sharing and technology development to encourage increased adoption for Smart City industries.
"A cornerstone of the smart city is the dismantlement of so-called 'silos', or the "isolation of individuals and departments in different units, people and groups who share little and who indeed hoard information valuable to others" (iglus.org). Read Anaeko's latest case study: Anaeko Data Insights helps NI Water address the climate emergency.
Catch up on our recent event:
Digital Leaders Week 2023 | Using data to drive the sustainability revolution in transport.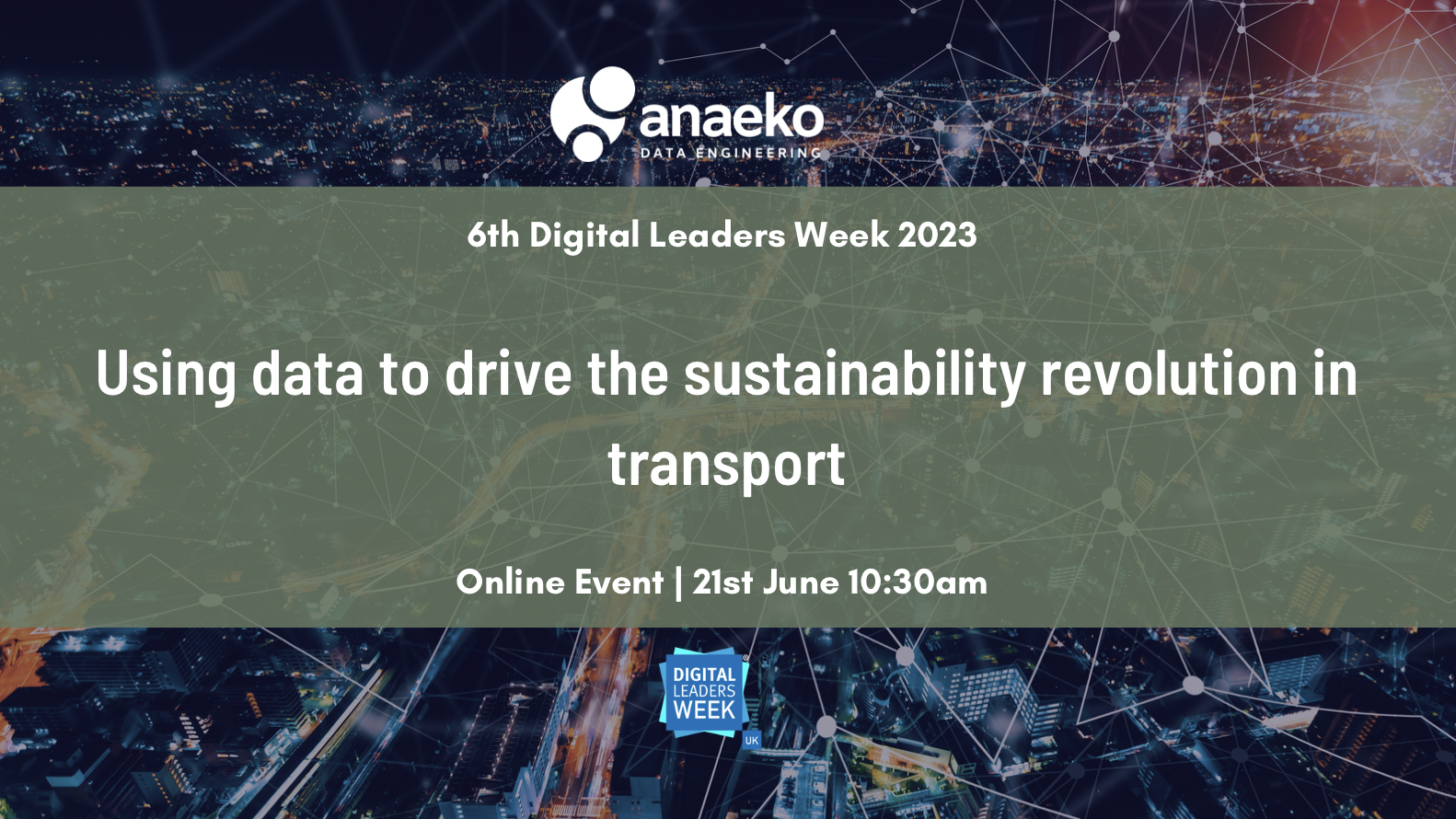 Topics: Big Data, Smart cities, SMART, Innovation, Data, net zero, transport, sustainability