Healthcare systems generate huge amounts of data and this opens the opportunity for data discovery, artificial intelligence and machine learning to provide insight, synchronise data between silos, optimise innovation, enhance decision making and increase efficiency of research.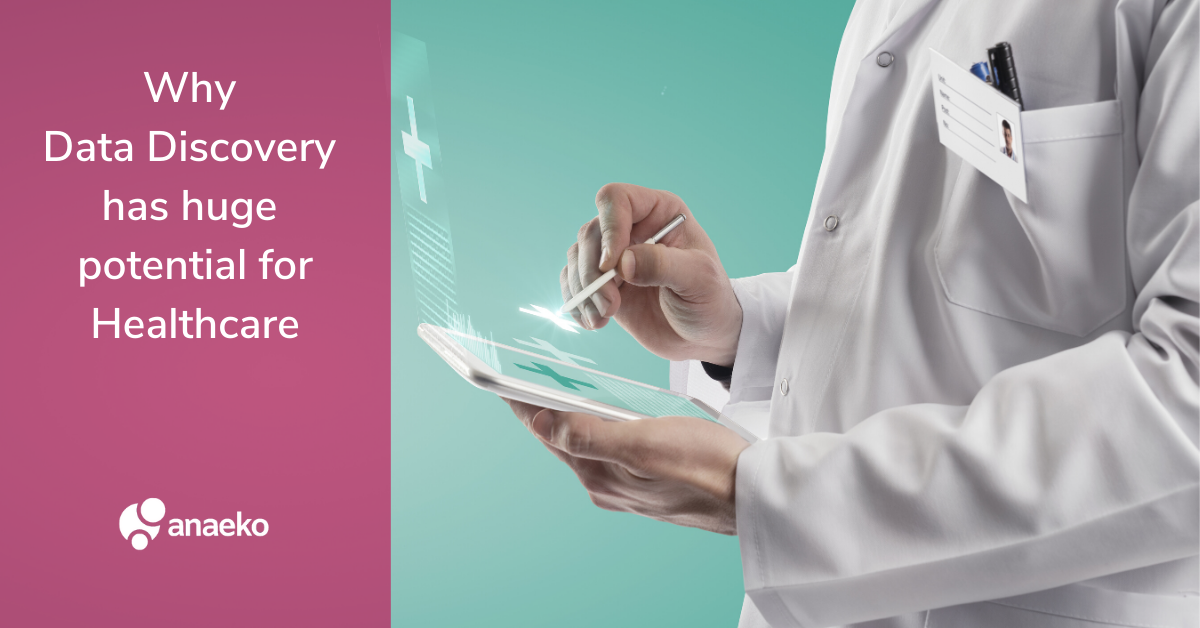 Machine learning offers potential but there are still challenges that healthcare providers face and need to overcome like data governance, finding data science talent and breaking down the 'data silos'. However, some healthcare companies are pushing forward with innovation and looking at the following areas to spur innovation around improving healthcare.
Drug Discovery
Machine learning can be used in the early-stage of drug discovery to predict pharmaceutical properties and screening of drug compounds to analyse and predict success rate based on biological factors. Data discovery and algorithms can be developed to better understand diseases then design effective treatment from this understanding. Drug production time could also be reduced through data discovery and analysis around data from the experimentation or manufacturing processes.
Faster Diagnoses
Machine learning, artificial intelligence and data discovery is a key interest, and not surprisingly, within high-need areas like cancer identification and treatment. Researchers develop deep learning algorithms from previously captured radiographic images to recognise early development of tumors so these algorithms can be trained to show patterns in radiographic imaging data.
A good example of faster diagnoses through data discovery is Google's DeepMind Health which has a partnership with Moorfields Eye Hospital in London to develop technology to help clinicians improve the care of their patients. Moorfields Eye Hospital London says:
" The AI system can recommend the correct referral decision for over 50 eye diseases with 94% accuracy, matching world-leading eye experts. It is hoped that the technology could revolutionise the way professionals carry out eye tests, allowing them to spot conditions earlier and prioritise patients with the most serious eye diseases before irreversible damage sets in. " (https://www.moorfields.nhs.uk/news/breakthrough-ai-technology-improve-care-patients)
Clinical Trials
Algorithms can be built into clinical trial design to optimise clinical trials by highlighting risk factors and giving recommendations. There is a wide range and huge amount of data incorporated into clinical trial research and finding the right candidates could be improved through machine learning by identifying the correct samples based on specific criteria and also help predict patients dropping out leading to inconclusive results.
A company at the forefront of clinical trial developments using data and software is Explorisitcs. "Exploristics is a world-leading provider of biosimulation software and biostatistics services for designing, analysing and reporting clinical trials and real-world studies." (https://exploristics.com/)
Analytics and Visualisation
There are an overwhelming amount of papers, articles and studies around clinical data, meaning researchers and scientists would have to spend unnecessary time processing what is usually unstructured data. The growth of volume, complexity and speed in data drives the need for data analytical algorithms and scalable machine learning. New platforms and systems would enable researchers to combine multiple data sets and analyse data to discover relationships between patients, drugs, treatments or health risks.
An example around data visualisation highlights the use of a data visualisation dashboard "Improving the Efficiency and Ease of Healthcare Analysis" (https://www.liebertpub.com/doi/full/10.1089/big.2015.0059). It focuses on 2 areas around sepsis patient outcomes and 30-day hospital re-admissions with the goal of providing meaningful summary statistics, highlight critical performance metrics in easily digestible visuals.
Data Discovery and Machine Learning in Healthcare UK
There has been a pique of interest around artificial intelligence, machine learning and data optimisation within the NHS with the release of a new system from researchers at an Oxford hospital that have developed artificial intelligence that can diagnose scans for heart disease and lung cancer. Read more about this new system here: https://www.bbc.co.uk/news/health-42357257.
Researchers, scientists, analysts and clinicians in health and social care will benefit from an efficient and secure information flow through data optimisation and machine learning and ultimately patients benefiting directly from new technology.
Healthcare UK
"UK is at the forefront of transforming healthcare services by using digital solutions to prevent and manage chronic illnesses more effectively"
Healthcare UK is a joint initiative of the Department of Health (DH), UK Trade and Investment (UKTI) and NHS England.
Join Anaeko at Digital Leaders Week 14th-18th June 2021: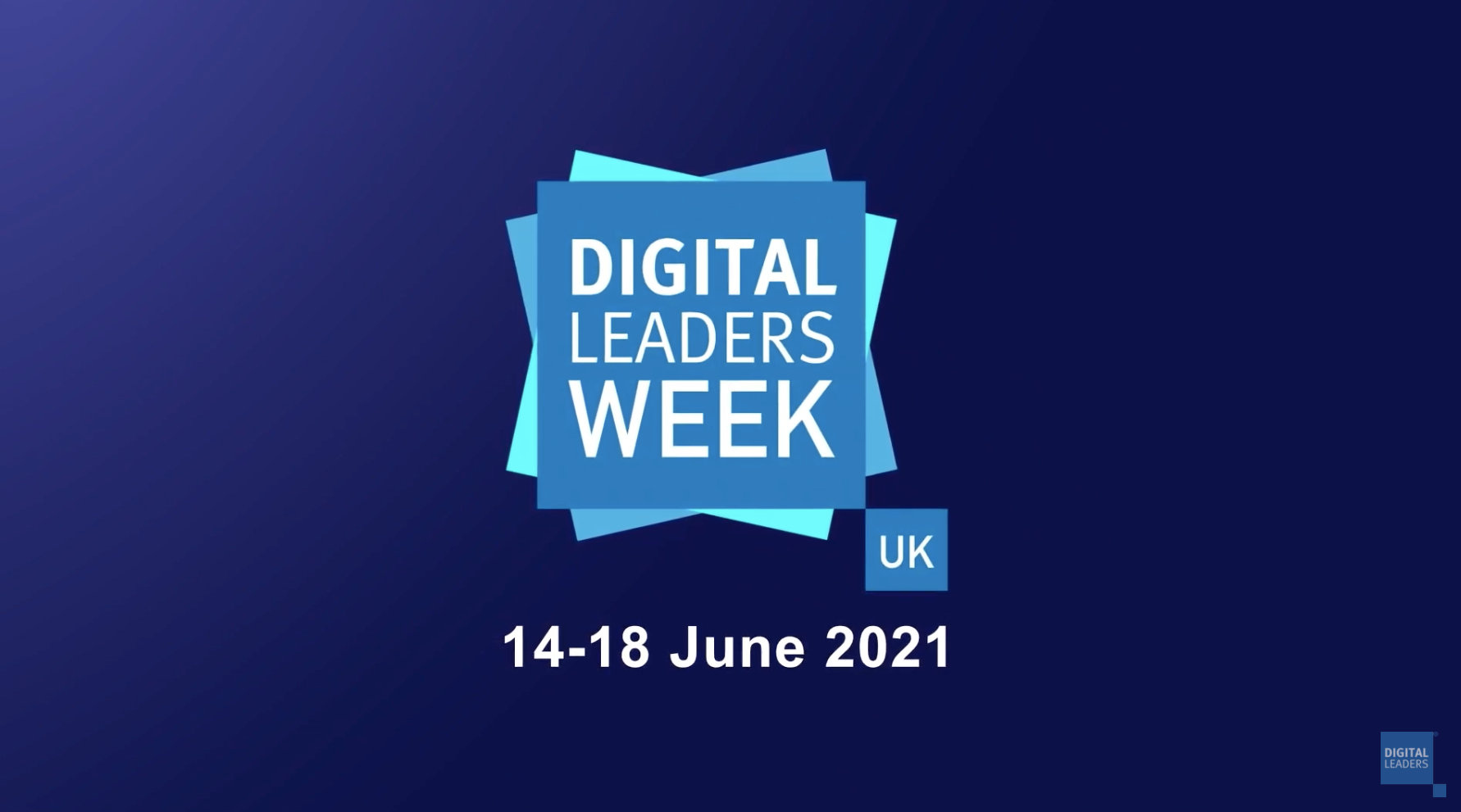 Anaeko Data Discovery solutions for
Data Optimisation
We deliver solutions that scan "dark data" using machine learning to deep-inspect files and objects in order to identify risk and compliance.
Anaeko performed a data discovery within a Central Government Department to analyse asset data and catalogue entities representing facilities, networks, devices, users, permissions, applications and patches across multiple lines of business. Read more on our Data Optimisation Services as a Trusted Data Partner in our latest Datasheet:
Topics: Artificial Intelligence, Healthcare, data discovery, Data Optimisation