Providers in the healthcare industry must take every precaution to ensure the data they are handling is protected with levels of data security and privacy.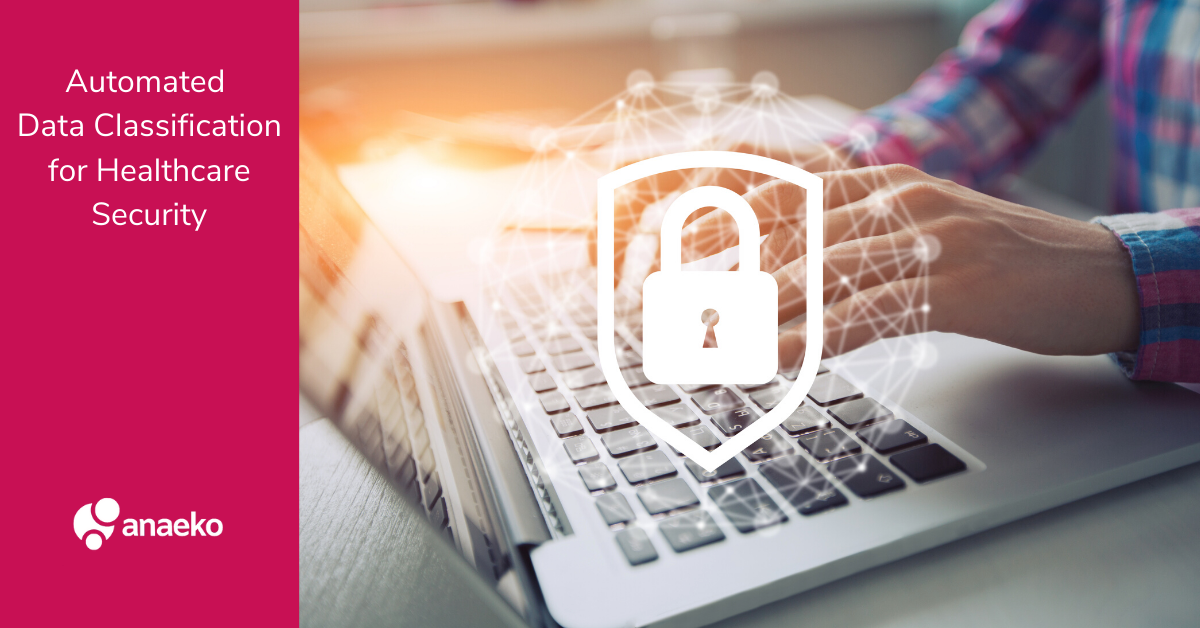 To ensure healthcare companies follow security and privacy, regulations are outlined in the Health Insurance Portability and Accountability Act (HIPAA), including policies and procedures so all healthcare providers can establish compliance. One of the challenges in becoming HIPAA compliant is the large amount of data and unstructured data that organisations need to handle, track and classify to eliminate risk of exposure. This is were data classification can help give a view of compliance and assess data to make sure it is handled in the correct way.
Automated Data Classification
Data classification involves the application of a classification for a particular document, file, image, piece of data or message by a pre-defined rule set and is usually done manually by an individual classifying the documents they have created, modified or touched. Automated data classification and data discovery can solve the problems of analysing huge amounts of data and reduce time on human resources by introducing machine learning to process data and achieve a high level of precision in classifying data and ensuring compliance.
An example from Axis Technical explains how a financial services holding company used machine learning technology and data classification to analyse a back log of existing paper based Health Claims Forms, transform these into contextual data and process 4.5 million claims forms annually. The transfer of claims data across providers, doctors and patients had to be HIPAA compliant so with machine learning processes in place data could be tagged and reliability was greatly improved.
"The financial services holding company was able to cut overall claims processing costs by 65% through a combination of automated data extraction and auto-adjudication functionality."
Providing streamlined processes and data optimisation solutions for the healthcare sector means they can effectively maintain regulatory compliance and focus on their core mission of patient care and improved services.
Anaeko Data Classification solutions for
Compliance
We deliver solutions that scan "dark data" using machine learning to deep-inspect files and objects in order to identify risk and compliance. Our metadata management solutions leverage AI to intelligently classify data, extract, redact and curate files in line with data governance and privacy policy regulations.
Anaeko performed a data discovery within a Central Government Department to analyse asset data and catalogue entities representing facilities, networks, devices, users, permissions, applications and patches across multiple lines of business.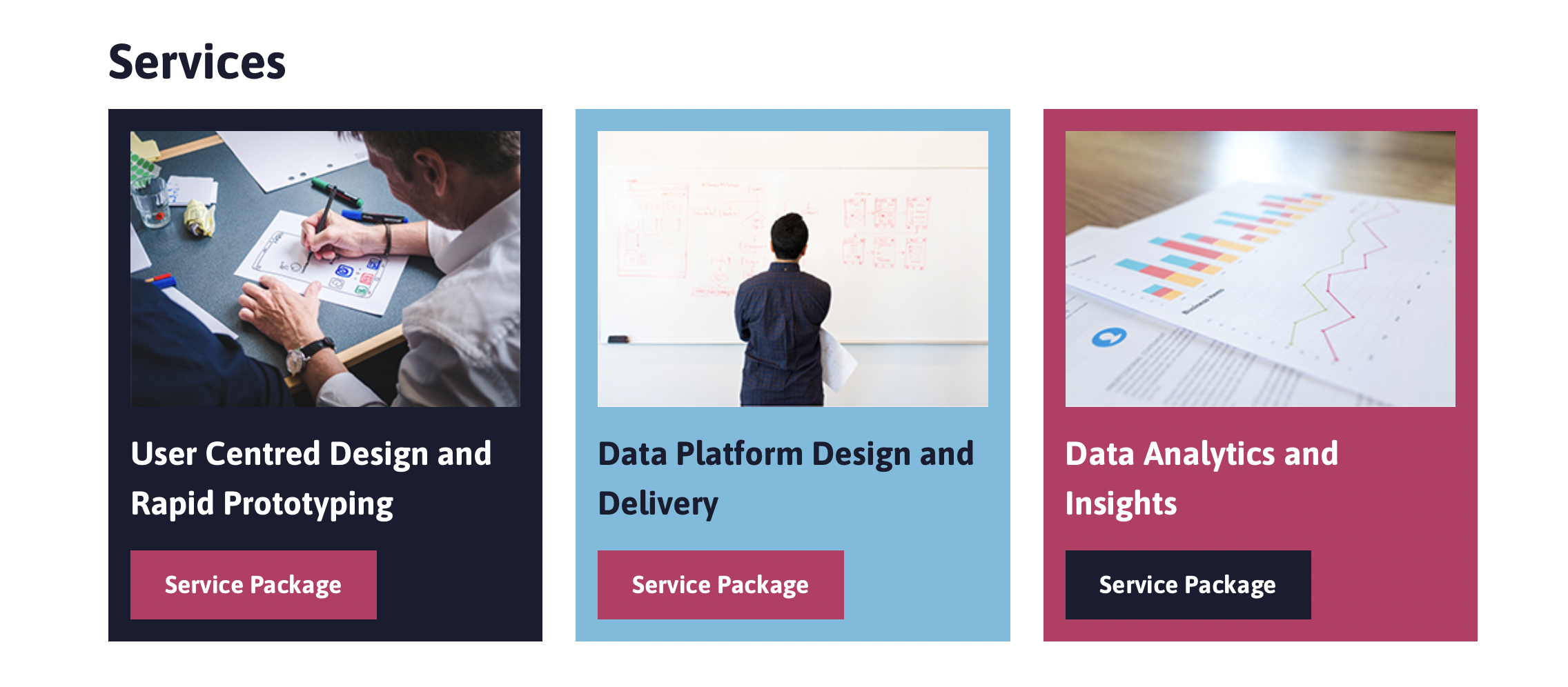 Anaeko Partner Event | From Start-up to Enterprise: Implementing an Effective Deployment Strategy

On the 17th of May 2023, Anaeko Data Engineering will be partnering with Octopus Deploy to host an event at the Hilton Hotel, Belfast. The Event will comprise of an informative keynote delivered by IT Engineering Manager at Unily, Michéle Johl. This will be followed by an interactive fireside panel session of industry experts from across the tech sector. Sign up today: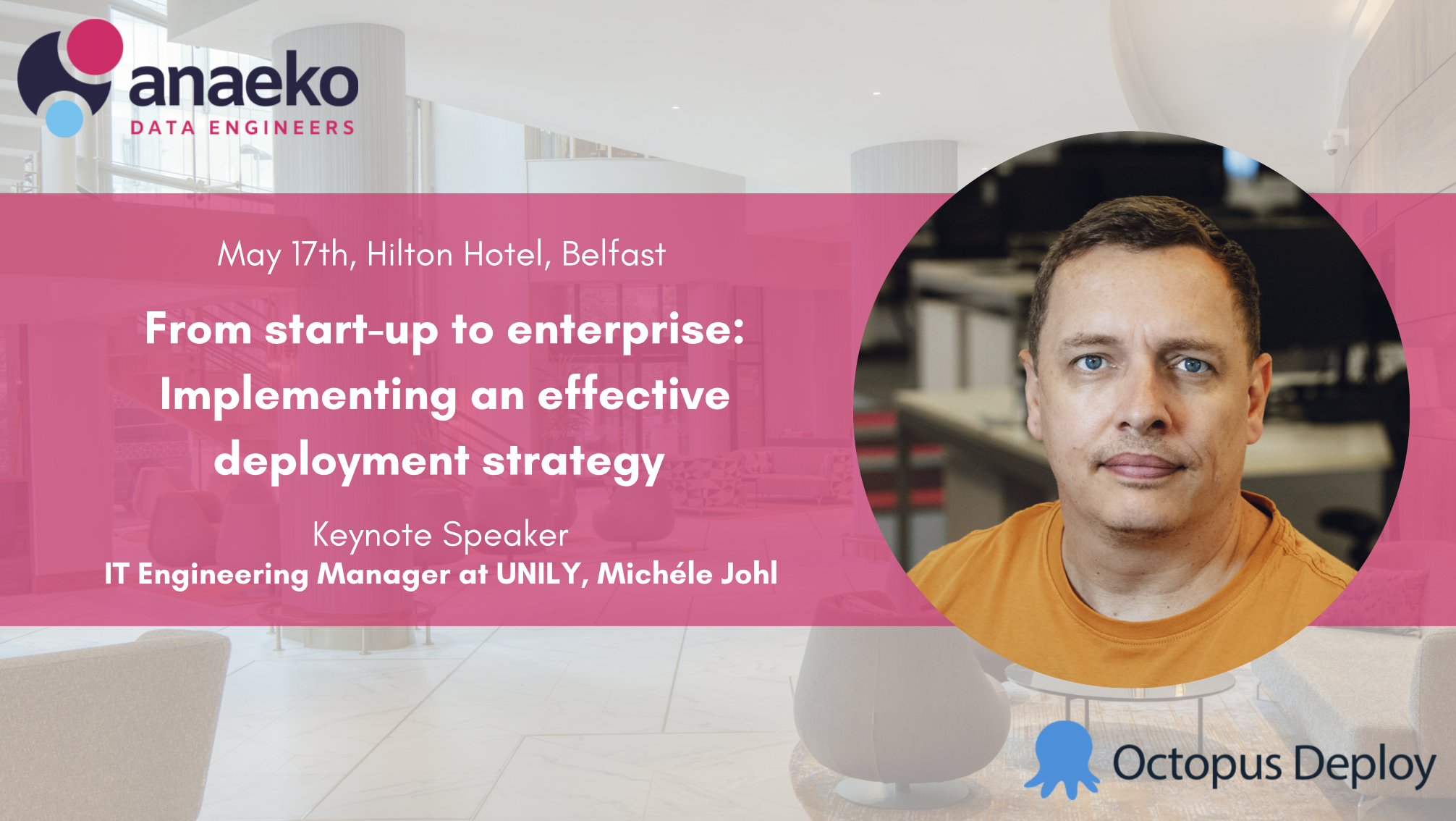 Topics: Data governance, Machine learning, Healthcare, data discovery, Data Optimisation