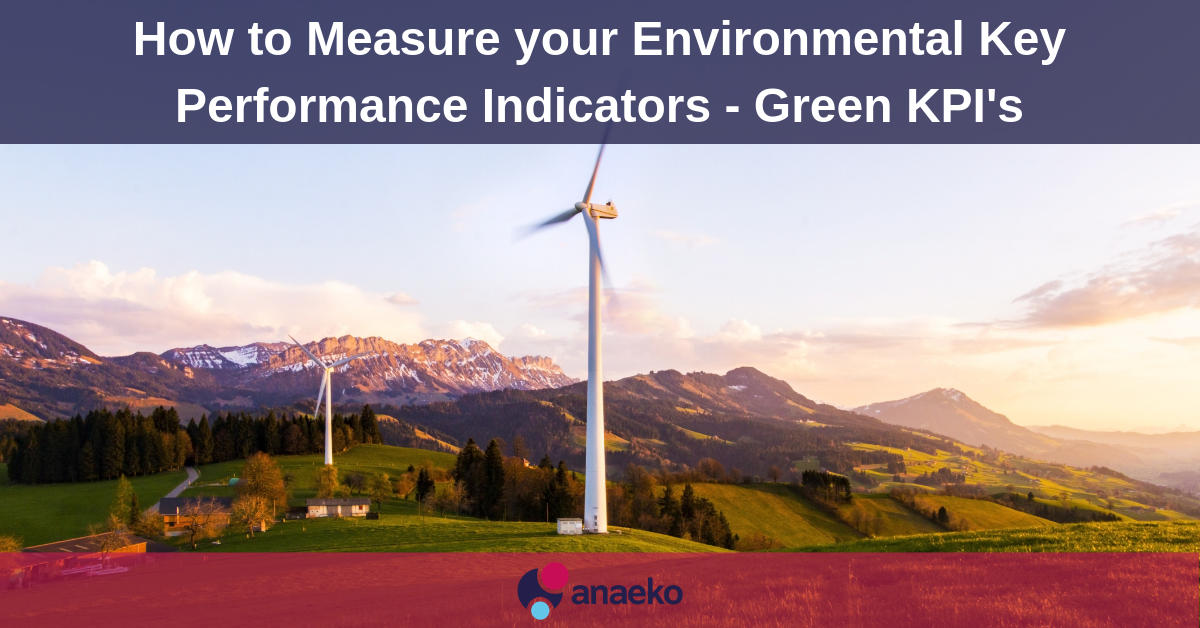 The implications of global warming and the sustainability of industries that consume significant energy and other resources have become more of a central concern in industrialised countries especially since the signing of the Kyota Protocol in 1997. The computer sector responded initially with programs such as Energy Star to minimise consumer computer energy usage.
Are you Measuring your Green KPI's like Power Usage Effectiveness (PUE) = Cooling + Power + Lighting + IT/ IT?
Is your organisation green?

The shift to large computing data centres and cloud providers has focussed attention to this sector given their current energy requirements and the growth expected in the future for this type of computing. This has lead to the location of computing centres in countries such as Iceland to avail of geothermal energy and the use of ambient temperatures to implement passive cooling. More ambitious programs involve a global spread of centres and the minimising of energy usage through a combination of weather and diurnal patterns. As a result, the industry has gradually evolved standards and guidelines to demonstrate that it is addressing sustainability issues and partially as a selling point to encourage the transfer of computing facilities to better managed facilities.
Environmental Guidelines
Green IT industry organisations which are setting guidelines include:
These bodies represent the main geographic areas of the world where cloud providers are based. Thus they are leading the creation and harmonisation of standards relevant to the industry as a whole. The usage of metrics allow organisations to compare cloud providers with common standards and encourage cloud providers to maximise the efficiency of power and other inputs.
Data Centre Metrics
The Green Grid, a consortium of over 175 members committed to "improve the resource efficiency of data centres and business computing ecosystems", has evolved a set of metrics to measure and foster data centre power efficiency. The best known of these metrics are Power Usage Effectiveness (PUE) [PowerMetrics11] and Data Centre Compute Efficiency (DCcE) [GreenMetrics11] which as reciprocals of each other. These metrics are now accepted by the US, EU and Japan and allow data centres across these regions to be evaluated. There is still some confusion over PUE figures as a data centre's PUE can be based on varying definitions leading to Partial PUE (pPUE) indices. For instance,
"Container only" PUE
"Cooling system" PUE
"Power delivery" PUE
PUE = Cooling + Power + Lighting + IT/ IT
DCcE or sometimes DCiE is a metric that judges how efficient a data centre is in terms of utilising its energy for the the purposes of computing. While a PUE metric is well defined, DCcE is not, as it is much harder to determine if a server is being efficient in terms of actively supporting computing jobs as opposed to being just available.
Two new metrics that have recently emerged from the Green Grid consortium are Carbon Usage Effectiveness (CUE) and Water Usage Effectiveness (WUE) which apply to the maximisation useful work for each unit of carbon and water respectively. These metrics are a broadening of the scope of a data centre's effectiveness and its impact on the environment. The application and harmonisation of these metrics across the regions represented by the consortium members will take time. The PUE metric was initially announced in 2007 but full harmonisation and agreement did not happen until 2011. These metrics can be seen as an attempt to spread awareness of the environmental impact of the cloud and ICT industry given its current and projected power usage.
Emissions and Carbon Trading
The Kyota Protocol signed in 1997 and coming into force in 2005 is an international treaty that attempts to control and ultimately reduce the emissions of green house gases, including Carbon Dioxide (CO2), Methane, Nitrous Oxide, Sulphur Hexafluoride and two types of Fluorocarbons. Although CO2 is the least damaging to the ozone layer the size of its emissions attributed to human activity means that it is seen as the main contributor to ozone depletion and subsequent increase in the Greenhouse Effect. Although the U.S. did not sign up to the treaty, several large polluters such as China and India are not included and considerable scientific opinion that disagrees with the notion of anthropogenic climate interference; carbon trading schemes have been created in the EU, Japan, New Zealand, Australia. Several U.S. states have passed clean air laws and the U.S. does have a voluntary CO2 exchange (Chicago Climate Exchange) as well as other exchanges for other greenhouse gases.
European Union Emission Trading Scheme (EU ETS) [EU-ETS]
This EU carbon trading scheme was created in 2005 and uses a "Cap and Trade" model, with each member country being allocated targets on CO2 emissions and reporting audited reports on actual emissions. Industrial plants that emit a net heat excess of 20 MW per year are included in the scheme. These plants are allocated emission targets and can buy extra carbon credits through carbon trading exchanges to offset against target overruns. Likewise, plants that implement efficiency improvements and who undercut their targets can sell their credits through the same exchanges and reap some reward for the infrastructural efficiencies.
Large data centres as utilised by cloud providers are included in this scheme. As the PUE and other metrics become more well defined and advertised, it will be incumbent on these centres to drive efficiency programmes to maintain energy costs and remain competitive as energy costs are one of the main factors in cloud usage pricing. As the cloud computing model grows to expected future levels, these issues will become more important and pressing for cloud providers and host countries.
One foreseen side effect of the Kyoto Protocol was the concept of exporting CO2 usage to less industrialised countries not regulated under the protocol. For example, by shifting heavy energy usage industries such as iron and smelting to 3rd world countries, it would appear that the exporting country was meeting its targets but ultimately defeating the spirit of the treaty. Likewise, Cloud Computing data centres are located globally and computing resources exported and imported from these centres quite easily. In fact, this ease of offloading compute jobs is part of the energy and utilisation strategy of large cloud computing entities such as Google who are trying to minimise energy usage on a global scale. It is expected that this process will come more under scrutiny as cloud computing grows and the CO2 trading schemes become more regulatory.
Green Certification
There is currently no industry standard certification to indicate how efficient and/or green a particular cloud computing provider is. Certain data centres may claim good PUE metrics but what type of PUE metric is being used is not always obvious and whether the figure is independently audited.
There are some types of certification being claimed by cloud providers such as:
ISO/IEC 27000-series: Covers information security
Data Centre Star Audit (DCSA) (Germany)
Open Data Centre Alliance: http://www.opendatacenteralliance.org/
Common Information Model: http://dmtf.org/standards/cim
The Carbon Neutral Company (carbon offsets): http://www.carbonneutral.com/
Risks
As the power and associated metrics associated with data centres become more recognised the need for monitoring the constituent factors becomes more important. Areas that should be monitored are:
Power components of PUE and DCcE
Efficiency of server utilisation. Applications such as those offered by [CopperEgg] will allow the monitoring and collection of data to support these decisions.
Measure you Green KPI's using ServiceClarity. Go to https://www.serviceclarity.com/pub/res/login.html
How can Anaeko Help your Company or Government Department
Anaeko provides flexible analytics services tailored to organisational needs. For organisations starting with analytics we provide Analytics Accelerators, maximising current infrastructure and resulting in Proof of Value analytical reports. For established projects, we build scalable information architectures and optimise these for volume, variety and veracity at a truly National scale.
Anaeko provides integration services that deliver business value offering the following services:
Follow Anaeko on Social Media
Follow us on our Anaeko Blog, on our LinkedIn Page Anaeko, Like our Facebook Page Anaeko, Follow our Twitter Account Anaeko to receive data, news and insights as well as tips on Data Analytics, Cloud Integration Services, Digital Services, Storage Optimisation Services, Multi-Cloud DevOps Services and Government Digital Services.
Topics: green, IT, Cloud computing, energy, News